Indian peacekeepers praised for bringing sense of hope, peace in troubled South Sudan town | The Indian Express
Indian peacekeepers praised for bringing sense of hope, peace in troubled South Sudan town
Indian peacekeepers operate a temporary base set up in February this year in the Jonglei region town of Akobo in the north-east of South Sudan, according to a UNMISS press release
By:
PTI
| United Nations |
Published: June 20, 2018 1:41:03 pm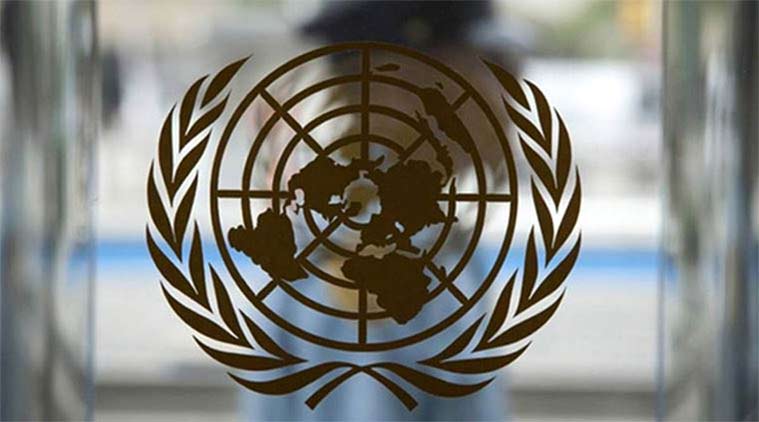 Over 7,000 people from India filed applications for asylum in the US in 2017.
Indian peacekeepers serving with the UN Mission in South Sudan (UNMISS) are being lauded for helping restore peace and security in a town in the East African country, ravaged by fighting that forced civilians to flee and devastated the economy.
Indian peacekeepers operate a temporary base set up in February this year in the Jonglei region town of Akobo in the north-east of South Sudan, according to a UNMISS press release.UN peacekeepers have previously been stationed in Akobo but their base in the town was closed down after being targeted by an unprovoked attack in December 2013, in which two Indian peacekeepers and 30 civilians who had sought refuge in the premises were killed.
The Head of the UN Mission, David Shearer, sought to reestablish the Mission's presence there, expressing "a need to reach communities in need in all parts of the country, regardless of their ethnic or political background". As a result, the temporary base operated by the Indian battalion was established in February 2018 to help protect civilians and facilitate the delivery of humanitarian assistance to vulnerable people, making it the first UN peacekeeping presence in a rebel-held territory in South Sudan.
"The results are visible. When we arrived here in February there was nothing in and around this TOB (Temporary Operating Base)," said Lieutenant Colonel Singh Negi, the Indian battalion Commanding Officer. "Now you can see the construction boom; many settlements have come up. This is a clear indication that the people are feeling safer since UNMISS came."
The press release added that the "light" UN presence and the regular foot patrols around Akobo provided by the peacekeepers are helping build confidence among the local community. "People have started to return to Akobo and are rebuilding their homes around the town and near the temporary UN base," it said.
Operating under extreme conditions such as high temperatures reaching well over 40 degrees Celsius, heavy rains, and logistical challenges, the UN peacekeepers remain committed to helping protect civilians and build durable peace.
Describing the challenging environment they operate under, Negi said, "here everything is a luxury – from water to diesel".An estimated 71,000 displaced people are currently living in Akobo and the surrounding area.
The release quoted a local businessman Tharjiath Duel as saying that "business is good, we are going to Ethiopia by boat to bring in the goods. We are very happy to see UNMISS here."
Fighting in 2013, as well as more recent clashes, forced innocent civilians to flee their homes and uproot their lives, devastating the local economy. However, the gradual improvement in security since the arrival of the peacekeepers – at the request of the community and local authorities – has seen the local economy slowly begin to pick up in the remote town, located in an opposition stronghold, the release added.
India, one of the largest troop-contributing countries to UN peacekeeping operations, has 2,341 troops serving in UNMISS as of April 2018, the second highest number after Rwanda