Taiwanese launch yellow vest movement to protest taxes | World News, The Indian Express
By

AP

|
Taipei |
Published: December 27, 2018 4:25:52 pm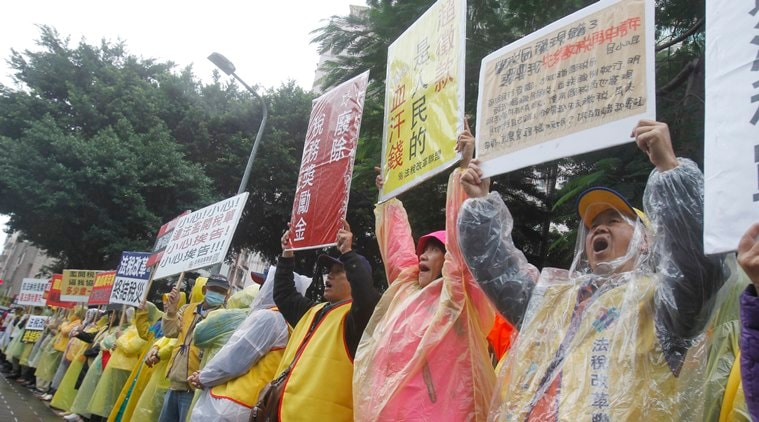 Thousands of Taiwanese, taking a page from France's yellow vest movement, protested Thursday for the third time in a week to demand lower taxes and the fair handling of tax disputes.
Wearing yellow vests, they shouted slogans and blared air horns outside the Ministry of Finance in Taipei, the capital city, and waved banners calling Taiwan's tax collection policies illegal. Some wore clear plastic raincoats over their vests in a light rain.
"This is about our futures," said Joanna Tai, a 23-year-old English language graduate student who plans to teach after graduation next year.
"We look at wages in Hong Kong and mainland China. We want to know why there's so much of a gap with Taiwan," she said.