From aid to trade | Opinion News, The Indian Express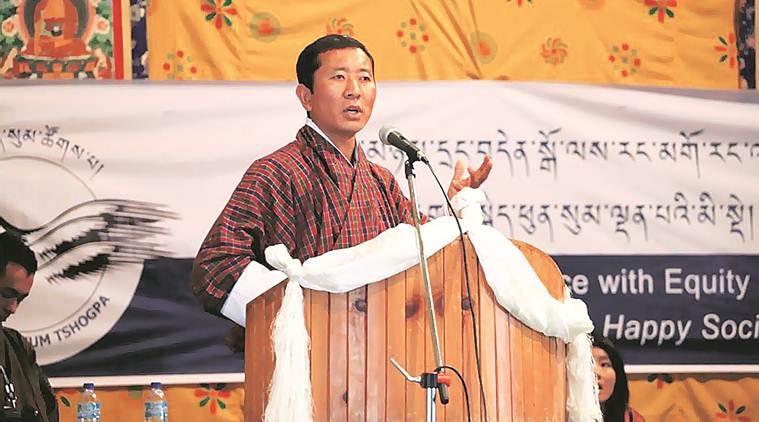 The election of the relatively "unknown quantity"— Druk Nyamrup Tshogpa (DNT) party and Prime Minister (Dr) Lotay Tshering — in Bhutan has triggered speculation in New Delhi's foreign policy and strategic circles. A theory, often repeated in sections of the Indian press, is that PM Lotay and the DNT want to diversify Bhutan's economy away from hydropower, and, hence India. Some have even suggested a new or major role for China in Bhutan's economy under this new "diversification approach".
However, this is a complete misreading of the intentions of the current government.
The new Bhutanese Prime Minister will have four main agendas in his first foreign state visit to India, and these, in order of priority, are: A fair tariff for the 720 MW bilateral Mangdechhu project; seeking India's support for Bhutan's 12th Five Year Plan (FYP); starting the 2,560 MW Sunkosh Reservoir project and waiving off the Central GST for Bhutan. These are critical for Bhutan's economic future and commercial plans and all of them have to do with India.
In fact, PM Lotay has made it clear that the top issue during his Delhi visit will be getting a favourable tariff for the Mangdechhu project, which is set to start production in January 2019. He is concerned about the tariff rate because the largest chunk of Bhutan's internal revenue in the 12th FYP will be coming from the project. Bhutanese and Indian negotiators have had seven rounds of meetings so far, but have not been able to agree on a mutual tariff rate. Indian negotiators are offering up to Rs 3.90 a unit. Bhutan wants something closer to Rs 4.40 a unit — which it feels is closer to the higher loan amount and cost of financing of the project and in line with the time-tested "cost-plus model" that was used for the landmark 1020 MW Tala project.