A shot at peace | Opinion News, The Indian Express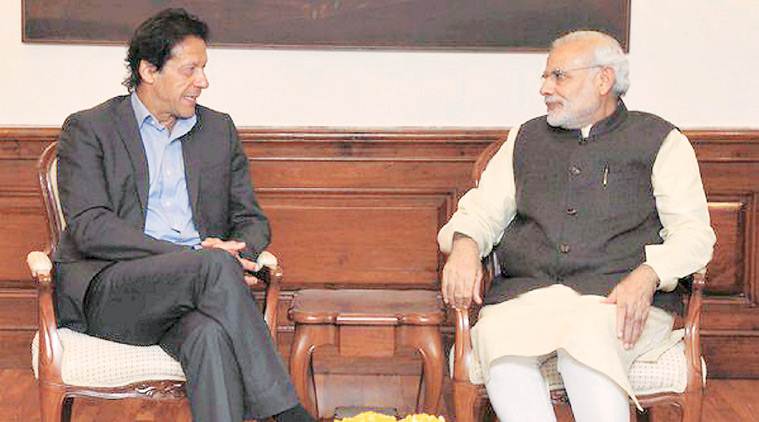 India is being ruled by a strongman and his rule has worked for it as shown by its high growth rate. Its neighbour Pakistan is trapped in a low-growth cycle and its political dysfunction is at its pinnacle. The two don't enjoy good relations but certainly India has the upper hand by virtue of its economic strength. India can keep on the pressure with its regional and global strategies till it finds that it can start talking to Pakistan for a "normalisation" of relations.
The BJP government under Prime Minister
Narendra Modi
enjoys popular support. Judging from social media, most Indians stand behind the Modi government's "cease terrorism first" approach to Pakistan that postpones normalisation. The mood in India is punitive. In contrast, the mood in Pakistan is cautiously submissive. At this moment of hawkishness in India, Pakistan wants "talks" and "trade". It has to say "talks" before it says "trade" because it can't completely break out of its decades-old posture of "not giving up on Kashmir". "Talks" break down and deadlocks present déjà vus it is not expected to desire.
The policy shift in Pakistan has been initiated by the Pakistan army which runs all policy, especially foreign and India policy, and they will get rid of the elected government if it gets out of line in relation to India. For the Pakistan army, some options are closing, especially one of "championing the Kashmir cause", but it doesn't know how to roll back the old agitprop. It is facing a new situation in next-door Afghanistan where India is now firmly entrenched. The Taliban is no longer willing to play ball, and is more inclined, instead, to listen to India and its patrons in the Gulf. A return to the Taliban rule in Kabul will be dangerous for Pakistan because of its jihadi underground.
A high-growth strongman, Narendra Modi has been offered a "talks-and-trade" olive branch by a low-growth strongman,
Imran Khan
, and, the more operative subliminal part in his overture is "trade". What we have on offer here is "normalisation" of relations, earlier attempted by the great statesman-predecessor of Modi,
Atal Bihari Vajpayee
. The world knows that Vajpayee was betrayed when the Pakistan army mounted its foredoomed Kargil Operations, bringing the prestige of the Pakistan army to its lowest ebb.