Implant Files: Who should own up to what | Opinion News, The Indian Express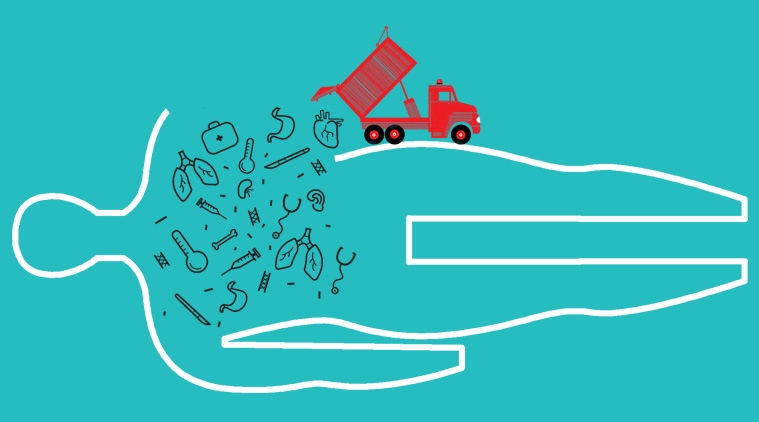 The recent exposé of the poorly regulated medical device industry by the International Consortium of Investigative Journalists (ICIJ) and The Indian Express highlights a matter of grave concern. The worldwide investigations revealed flaws in the medical device market in more than 36 countries. But in my opinion, the India revelations are the most serious and, unfortunately, the most worrisome because we have seen in the past that despite evidence against offenders, hardly any action is taken against them. A similar investigation, the
Panama Papers
by the ICIJ, did not result in any punitive action in our country (though cases are pending before courts of law) even when in Pakistan a court case sealed the fate of a sitting prime minister in the same scandal.
The exposé has not only thrown up some disturbing facts on medical devices and their poor regulation but has also exposed the intrinsic faultlines in the Indian healthcare system. The "Implant Files" show that from the implant manufacturer to the treating physician, impunity pervades the system. The findings make us understand that the interplay between the device manufacturer (or supplier), the end-user, namely the physician, and the regulator, namely the government, is not only complex but also full of opportunities for financial gain and hence wrongdoing is becoming the norm, not the exception.
The implant market in India should thus be seen in the context of the implant manufacturer, the physician and the government. Of the three arms of this unholy trio, the device manufacturer is the one who is exceptionally brazen as we have already seen in the Johnson & Johnson hip replacement case. What more should we expect from a multi-national company? It should be clear to us that the implant manufacturers who bring their stuff in the Indian market do so only for one purpose — to earn money.
The implant industry in India is currently valued at $5.2 billion and contributes 4-5 per cent to the $96.7 billion Indian health care industry. This huge amount is up for grabs and to believe that the implant manufacturers will not be using this opportunity to earn by all means, legal or otherwise, would be naive. In the process of implant promotion, the expose has shown how gimmicks like live surgeries are arranged by multinational implant companies. These "live surgeries" are performed by both national and international experts. In this regard, the stories of Rameshbhai Dodhiya, Dinesh Pillai and
Raman Singh
, as revealed in this paper, are a chilling reminder of how these companies can behave if surgeries go wrong.