MercatorNet: Why the two child policy hasn't changed China
Why the two child policy hasn't changed China
A former Wall Street Journalist China correspondent discusses the issues.
Marcus recently
argued
that China's demography will stop it rising to become the economic super-power it was expected to be. Earlier this year I did a
review
of Mei Fong's recently released book '
One Child
' which discusses the wide-ranging impact of China's one child policy. Today, I recommend to you this interview with Mei Fong, author and former Wall Street Journal Chinese Correspondent, by CCTV America. It is a great summary of the broad demographic problems facing China from her perspective.
- See more at: http://www.mercatornet.com/demography/view/why-the-two-child-policy-hasnt-changed-china/18105#sthash.xOrloF5c.dpuf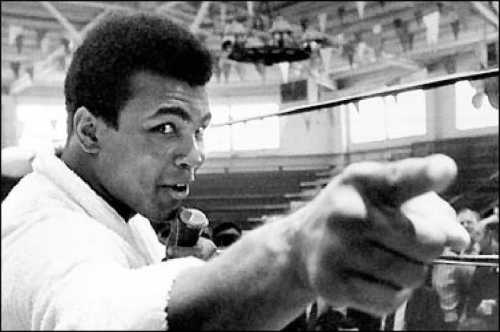 Muhammad Ali died on Friday at the age of 74. He was an amazing fighter and the internet lit up with articles and videos of his best fights and his most memorable quips. But they all highlighted the public man. There was another side to him as well, his religious faith. Sure, he had a colourful personal life, but his convictions were sincere.
Check out the video
in which he talks about the afterlife:
"God is watching me. God don't praise me because I beat Joe Frazier. God don't give nothing about Joe Frazier. God don't care nothing about England or America as far as we aware of. He wants to know how do we treat each other, how do we help each other. So I'm going to dedicate my life to using my name and popularity to helping charities, helping people, uniting people…..we need somebody in the world to help us all make peace. So when I die, if there's a heaven, I want to see it."
Michael Cook
Editor
MERCATORNET
MERCATORNET | New Media Foundation
Suite 12A, Level 2, 5 George Street, North Strathfied NSW 2137, Australia
Designed by
elleston
New Media Foundation | Suite 12A, Level 2, 5 George St | North Strathfield NSW 2137 | AUSTRALIA | +61 2 8005 8605