MercatorNet: British youth: worn down, worried and in 'suspended adulthood'
British youth: worn down, worried and in 'suspended adulthood'
Worrying results from a new UK poll.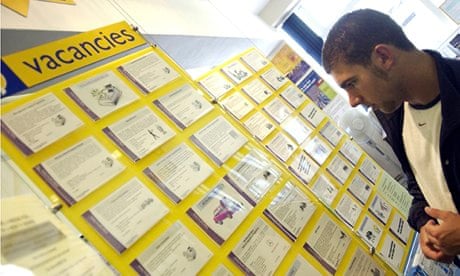 Arrested Development was a fantastic TV comedy (I'm not so convinced about the Netflix fourth season…) with great storylines, characters and dialogue. I certainly recommend it if you haven't seen it. However, when it comes to young millennials, particularly those in their twenties, arrested development is not something that is particularly funny. And according to a
new poll commissioned by The Young Women's Trust in the United Kingdom
, arrested development is exactly what large numbers of young people (18 to 30 year olds) in Britain are facing at the moment. Of the 4000 polled, 43% still live at home and a quarter had moved back home with their parents because they no longer could afford to live independently. Over half of those surveyed (56%) said they would consider moving abroad for work. (I wonder what the comparable figure would be for young New Zealanders. If it wasn't for the fact that many don't consider Australia to be "abroad" then I would say the figure would be close to 90%.) Anyway, back to the UK, and it's clear that the effect of this state of affairs on the upcoming generation is not pretty:
"Large numbers describe themselves as worn down (42%), lacking self-confidence (47%) and feeling worried about the future (51%)."
When those results are broken down by sex (although the poll doesn't say whether this is biological or declaratory sex, very remiss of them I'm sure) it seems that young women are more negatively affected than young men:
"The percentage of women reporting that they lacked self-confidence was 54%, compared with 39% of young men. While four in 10 young people said they felt worn down, the percentage for young women was 46% compared with 38% of men. One in three said they were worried about their mental health, including 38% of young women and 29% of young men."
Due to lack of work, low paid work, worries about the future and financial pressure, many are putting off having children, settling down and are instead despairing. The commissioning charity of the poll is calling on the UK Government to not "write off an entire generation" and not to ignore a "generation of young people in crisis". Instead, it is hoping that a minister should be given responsibility for overall youth policy, that the National Living Wage be extended to those under 25, that the government will tackle "workplace discrimination" and that housing options for young people will be improved.
Without commenting on the wisdom of those specific measures, I do wonder if this is a problem that the Government can wholly remedy. How much of the problem of lack of self-esteem and despairing is because for young people the familiar comfort of expectations and responsibilities that previous generations had has disappeared? We no longer expect people to get on with things, to take on responsibility (like getting married) at a younger age and thus force young people to focus on others aside from themselves. Instead, getting married later, going to university for a number of years, and an insecure job future, are common experiences for most young people. But if the societal expectations for both men and women have disappeared, those in the younger generation are allowed to chart their own future. Being able to do so is exciting and liberating, but it is also scary. If one makes the wrong choices, then one has only oneself to blame. And the choice is all up to you.
Further, there is nothing in the "middle" between the individual and the state to catch any young person who makes the wrong choice. Unions, church groups, community groups etc have all for various reasons been hollowed out in the west in the last few years. In their stead young people are left with "friends" on facebook. One wonder if any of these deeper, more spiritual, less materialistic reasons will be considered by those in power looking at these results?
What would the world be like without those people whose soft features, almond eyes and often mischievous sense of humour we tend to associate with Down syndrome? That is the question posed by British actress Sally Phillips in a
short piece today
about her stand against the "arms race" against unborn babies with Down's.
I don't know anything about Ms Phillips as an actress, but she strikes me as a pretty good human being for putting her popularity on the line in the interests of this very vulnerable group of our little brothers and sisters -- and their mothers, so often poorly informed and browbeaten into "terminating". There's a very cute video clip with the article showing her son Olly with his siblings. I am sure you will enjoy it.
Good luck, East Coast Americans in the path of Hurricane Matthew! I am sure everyone in the MercatorNet community will be praying for you.
Carolyn Moynihan
Deputy Editor,
MERCATORNET
MERCATORNET | New Media Foundation
Suite 12A, Level 2, 5 George Street, North Strathfied NSW 2137, Australia
Designed by
elleston
New Media Foundation | Suite 12A, Level 2, 5 George St | North Strathfield NSW 2137 | AUSTRALIA | +61 2 8005 8605
MercatorNet: British youth: worn down, worried and in 'suspended adulthood'