Swaraj is the kisan's birthright and he should have it | The Indian Express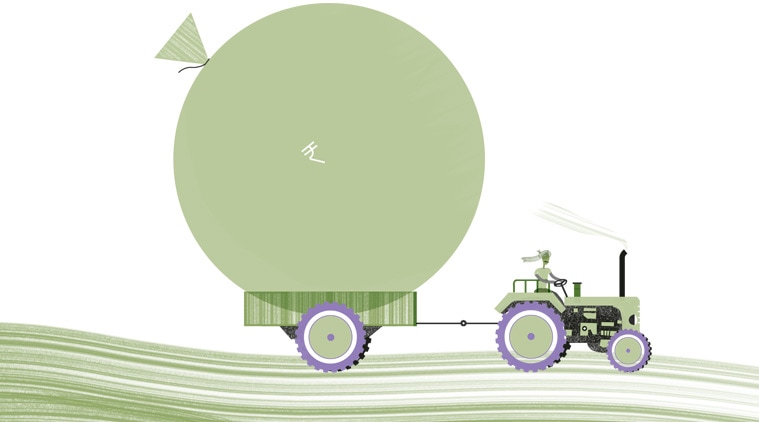 The German obsession with sound currency has been conditioned by the collective memory of the Great Hyperinflation of 1922-23, just as American intolerance to double-digit unemployment and stock market crashes is traceable to the experience of the Great Depression of the 1930s. One can, likewise, view restrictions in agricultural commodities trade in India as mainly a legacy of the Great Famines of Bengal and Travancore in 1943. The war-induced shortages of that period, and the fear of their recurrence led to the framing of the Essential Commodities Act (ECA), 1955. It provides for the control of production, supply, distribution, trade and commerce in any farm good deemed "essential" and "in the interest of the general public".
For governments, the "general public" has always been urban consumers. The proclivity for putting their interest above everybody else has been seen even more so under the present regime. One of the
Narendra Modi
government's first decisions, in July 2014, was to bring potatoes and onions under the ECA's purview, empowering states to impose limits on stocks held by individual traders. Besides, restrictions on exports — via fixing a minimum price below which shipments couldn't take place — were clamped from time to time. In pulses, the government not only banned exports while allowing imports at zero duty, but extended stockholding limits even to dal millers and large retailers. In mid-2016, the Intelligence Bureau and Directorate of Revenue Intelligence, too, were drafted in a "coordinated" action against purported cartelisation and black-marketing in pulses.
The above pro-consumer bias built into official policy-making has, however, been seriously called into question by the spectacle of farm distress unfolding over the last two years or so. The best indicator of it is prices, with annual wholesale inflation in 2017 and 2018 for both "food" (2.2 per cent and minus 0.3 per cent respectively) and "non-food" agricultural articles (minus 1 per cent and 1.9 per cent) averaging lower than the corresponding rates of 3.4 per cent and 4.3 per cent for "all commodities". Equally telling is consumer food price inflation: It has been ruling below general retail inflation for 30 months running since September 2016.
This new reality — of farmers, not consumers, at the receiving end — has taken some time to dawn upon policymakers brought up in the era of ECA and shortages. The inability to adjust is reflected in stockholding limits on pulses remaining in place till mid-May 2017 (despite record domestic production and imports in 2016-17) and income tax officials raiding onion traders in Maharashtra for "hoarding and artificial manipulation of prices" even in September that year.