Our fitting tribute | The Indian Express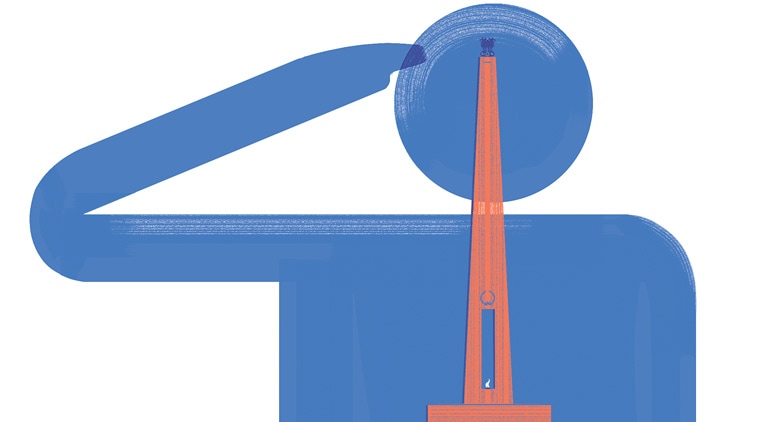 I was overwhelmed with emotion after visiting the National War Memorial this week. It was a solemn moment of prayer, a moment of pride and a moment of optimism. I paid homage to the fallen soldiers who made the supreme sacrifice for a noble cause. I was proud that we had such brave men in our midst. I was optimistic that the memorial will inspire many others to take the valorous path shown by these brave sons of our country and that our country is in safe hands.
I am happy that finally, over 70 years after Independence, we have a National War Memorial dedicated to the thousands of defence personnel who laid down their lives to defend India's sovereignty and territorial integrity.
Thanks to the initiative of Prime Minister
Narendra Modi
, this memorial is built in memory of our soldiers who lost their lives in the India-China War of 1962 and the soldiers who died during the wars thrust on us by Pakistan in 1947,1965, 1971 and the Kargil War of 1999. It also commemorates the sacrifices made by our soldiers sent on peace-keeping missions of the United Nations, Humanitarian Assistance Disaster Relief (HADR) and counter-insurgency operations. Indian soldiers have shown extraordinary dedication and courage in different wars within India and abroad.
India accounted for 27 per cent of the global economic output in the 17th century. Despite this economic prowess, India never attacked any country because we are peace-loving and believe in Vasudhaiva Kutumbakam.
Even under British colonial rule, Indian soldiers played a significant role in global theatres, participating in World War I and II. This was supported by all the parties at that time because they felt that our peoples' sacrifice in the battlefield would hasten the process of India's freedom as promised by the British. However, the British had, by and large, ignored Indian requests later.
India contributed immensely to the First World War effort in terms of both men and material. Her soldiers served with credit and honour in numerous battlefields around the globe — in France and Belgium, in Aden, Arabia, East Africa, Gallipoli, Egypt, Mesopotamia, Palestine, Persia and Salonika. About 8,00,000 Indian troops fought in all the theatres of the war. In all, 47,746 were classed as killed or missing and 65,000 were wounded.