The Importance Of Listening | The Indian Express
The Importance Of Listening
If a woman feels that she has been violated in any way, it is because she has been
Written by
Shalini Nair
|
Updated: October 11, 2018 12:15:51 am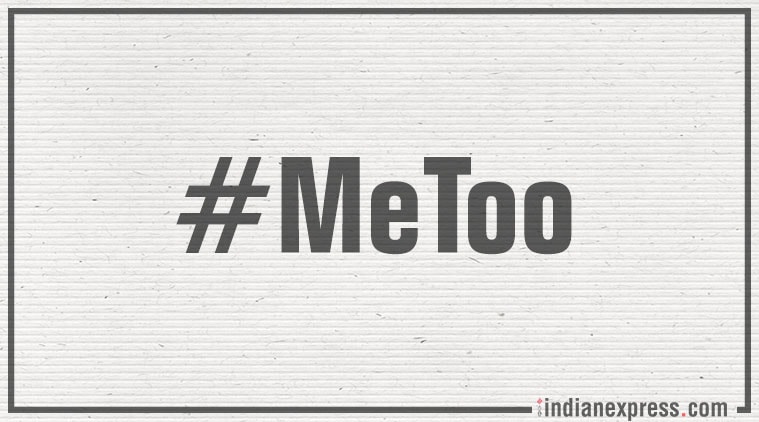 We also need to be just as receptive to the stories that do not conform to our understanding of what constitutes sexual harassment.
It was outrage against the Delhi gang-rape of December 2012 which forced policymakers to adopt a broader understanding of sexual violence through the Criminal Law (Amendment) Act, 2013. The laws, however, refused to include the Justice Verma Committee recommendations on ending the impunity on marital rape and rape by security forces in conflict zones or to bring in a Bill of Rights for women that guarantees "complete sexual autonomy". A legislation passed in response to the brutality of a sexual assault that shook us all remained unmoved by the pervasiveness of such violence.
The recent explosion of "Me Too" and "Time's Up" in India bares this pervasive nature of sexual harassment. As the movement forges ahead, there will be conversations that the traditional discourse on gender rights in India is yet to keep pace with — affirmative consent, casual sexism, and most importantly the need to believe the survivor irrespective of the route she chooses to tell her story.
In India, Me Too began not in October 2018, but a year ago, just weeks after the Harvey Weinstein allegations started snowballing into a global movement. Raya Sarkar put out her crowd-sourced list of sexual predators in the academia. If in the West, feminist Germaine Greer dismissed the "whingeing" Me Too by women "who spread their legs" for a part in a movie and Margaret Atwood cautioned against "vigilante justice, lynch-mob habit", in India over a dozen prominent feminist academicians and activists decried Raya's list as something that would "delegitimise the long struggle against sexual harassment".
Their insistence on following "due process" refused to take into account the agonising tales of survivors doubly victimised by the systems meant to protect them. Just how many Internal Complaints Committees (ICC) against sexual harassment at corporate workplaces or in the academia are all-women cells or at least headed by women? In the absence of systemic redress, to term a woman's act of speaking out as witch-hunt is to rob her of the sole recourse she has — her voice.
In the last one year, the gains made by Me Too and Time's Up in Hollywood, sports, church, and politics have changed the perception of these stories as mere "he-said-she-said" accounts. This explains the wide support to the Indian women in journalism, and across media, who are coming forward since last week to share their accounts. The Time's Up spectrum also includes endemic workplace issues such as the culture of toxic masculinity, boys' clubs, and lack of gender pay parity. Feminist theorist Chris Weedon describes patriarchy as "power relations in which women's interests are subordinated to the interests of men". Patriarchy is about power and its many manifestations and, therefore, the current issue ranges beyond sexual abuse. Women with multiple subordinate identities owing to their caste, class, sexual orientation, disabilities are worst affected by these patriarchal structures. It is important to remember that the history of the western feminist movement shows how it has often been exclusionary with black feminists criticising and often disassociating themselves from "white feminism". The movement in India has to question the erasure of Dalit, Bahujan, Adivasi women's narratives and amplify the voices that speak out.
We also need to be just as receptive to the stories that do not conform to our understanding of what constitutes sexual harassment. To dismiss such accounts as merely bad dates, bad sex, or minor workplace misdemeanours, is to lend credence to the very patriarchal structures that have enabled sexual violence.
The Aziz Ansari episode, that raised nuanced questions of consent and male privilege, taught us that existing language can prove to be inadequate to articulating the lived experiences of women. We have to find newer articulations and not discredit the accounts or accuse the survivors of trivialising the struggle.
There was a time when women kept quiet about sexual harassment in the workplace because they were made to believe that they have to deal with it and that it is not as serious a concern as rape. Anyone trying to define what constitutes acceptable survivor accounts will risk falling into a similar trap. If a woman feels that she has been violated in any way, it is because she has been.
shalini.nair@expressindia.com