After #MeToo, a better India | The Indian Express
After #MeToo, a better India
The movement has highlighted the need for workplaces to be free of harassment and intimidation. Moving forward, society must make women's equality an article of faith
Written by
Ram Madhav
|
Updated: October 18, 2018 12:10:03 am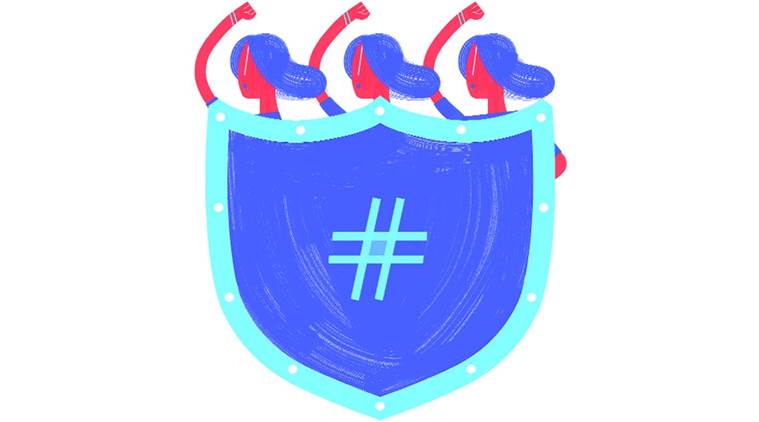 Workplace harassment is not just a frivolous crime — it is a violent crime. (Illustration: CR Sasi Kumar )
Workplace harassment is not just a frivolous crime — it is a violent crime. Violence need not always be physical. It can be mental. It can be emotional. Through words and deeds, a person has the potential to outrage the feelings and emotions of another. This is much easier and more hurtful in the context of sexual harassment and intimidation.
In fact, this is the elephant in the workplace almost everywhere in India. We didn't speak about it much, didn't do enough to arrest it, didn't try to act against the perpetrators in a big way. Social mores, stigma and familial sensibilities have thus far led the victims to silently suffer violations without raising their voices too much. But that doesn't mean it is a small or a non-issue. At last, now when women have started speaking up, we realise that it is not just a minor issue, but a monster.
We must not forget that for every story told by women, there are dozens of stories untold. Maybe those stories that find space in the media belong mostly to visible professions like the media and film industry, but the victims are everywhere, from villages to rich urban households. It is the fear of societal reaction and stigma that forces them to suffer silently or in extreme cases, to end their lives. If the society stands up with those who raise their voices, slowly but definitely, the menace will end and reform will set in.
There could be some who will probably try to misuse the situation for their own ends. But that shouldn't be an argument to rubbish each and every voice, raised feebly and desperately. This happens with every major reformist uprising. There could be instances of people misusing many other laws as well. But that can't be an argument against the law itself. If anything, we must further strengthen the laws. Similarly with #MeToo, while those accused of wrongdoing may have a right to defend themselves, one or two unfounded cases can't be held against the entire movement for the dignity, freedom and safety of women.
One is not unaware of the dangers of naming and shaming by the women involved in doing so. But once an allegation is made, the immediate consequence is that of loss of reputation of the man concerned. Nobody rules out the possibility of some innocents being subjected to such innuendo and insinuation. These are the hazards that any reform entails. We must guard against them, but shouldn't use them to stall the reform itself.
Already, the #MeToo movement has achieved one significant result — the hope that workplaces will now be safer for women. There is a hope that men will think twice before indulging in obscenities with their colleagues. In the process, if some women who took up cudgels against their perpetrators had to endure infamy, ridicule or even court cases, let them consider it as their sacrifice in the larger cause of protecting dignity and honour of our women folk.
Let that hope, not mere empathy for the victims, nor anger against the accused who must have a fair chance to respond and defend themselves, guide us in creating a better India where our women will have more opportunity and freedom.
The writer is national general secretary of the BJP. Views are personal