Why the Nobel Peace Prize brings little peace
|
MercatorNet
|
October 13, 2017|
MercatorNet
|
Why the Nobel Peace Prize brings little peace
The Committee's choices have been noble, but also sometimes naive.
"The Committee also takes the possible positive effects of its choices into account [because] … Nobel wanted the Prize to have political effects. Awarding a Peace Prize is, to put it bluntly, a political act."
So, has the Nobel Peace Prize changed the world?
The striking change since the 1970s, and especially since the end of the Cold War, has been the Nobel Peace Prize's growing focus on promoting domestic political change.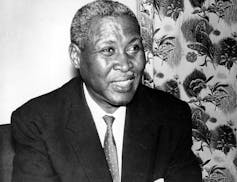 The rate has been even higher in the last decade: 57 percent of Nobel Peace Prize laureates since 2007 have been activists and advocates for equality, liberty and human development like educating women and stopping child labor.
These are admirable values. But their connection to interstate, and intrastate, conflict is indirect at best and tenuous at worst.
But there's little evidence that the Nobel Peace Prize brings sustained global attention.
Of greater concern is that, when the Nobel Peace Prize goes to promote political and social change – as it has so often in recent decades – it can have very real and detrimental effects on the movements and causes it celebrates.
The same is true when it comes to social change. Patriarchal societies, with their deeply entrenched gender roles, will not change just because some people in the West think they should and to that end name a women's rights activist a Nobel laureate.
The Nobel Committee's intentions are honorable, but the results, I argue, can be tragic. The award raises the spirits of reformers, but it also mobilizes forces that are far greater in opposition.
Every October, many the world over hail the Nobel Committee for its brave and inspired choice. But it is the truly brave activists on the ground who are left to bear the consequences when anxious leaders bring the state's terrible power down on them.
October 13, 2017
Hollywood mogul and villain of the week, Harvey Weinstein, is now competing with Donald Trump for negative headlines. It's awful stuff but his history of sexual harassment of women can't be overlooked when others with similar records – including Trump – have been put in the stocks of the world's media.
So we have thrown a couple of rotten tomatoes at this fallen idol in our articles today, but more importantly have tried to shed some light on the context in which such behaviour has flourished. Michael Cook, in his inimitable style, has
skewered the institution that winked at Weinstein's predations
over decades and then delivered him sudden death: Hollywood.
Zac Alstin points out that we can all be blind to our cultural assumptions in responding to the issue of "rape culture". Conservatives are inclined to respond by saying, "protect yourself", and not give enough importance to feminist calls to educate men. This
might not, he argues, be as difficult as it sounds
.
And in an essay that predates the Weinstein scandal, Ashleen Menchaca-Bagnulo, an assistant professor of political science,
critiques a conservative defence of Hugh Hefner
that went something like: "well, at least he recognised there are two complementary sexes."
Next week we return to the Russian Revolution and its legacy.
Carolyn Moynihan
Deputy Editor,
MERCATORNET
MERCATORNET | New Media Foundation