Fires in Galicia: Solidarity after the fires | In English | EL PAÍS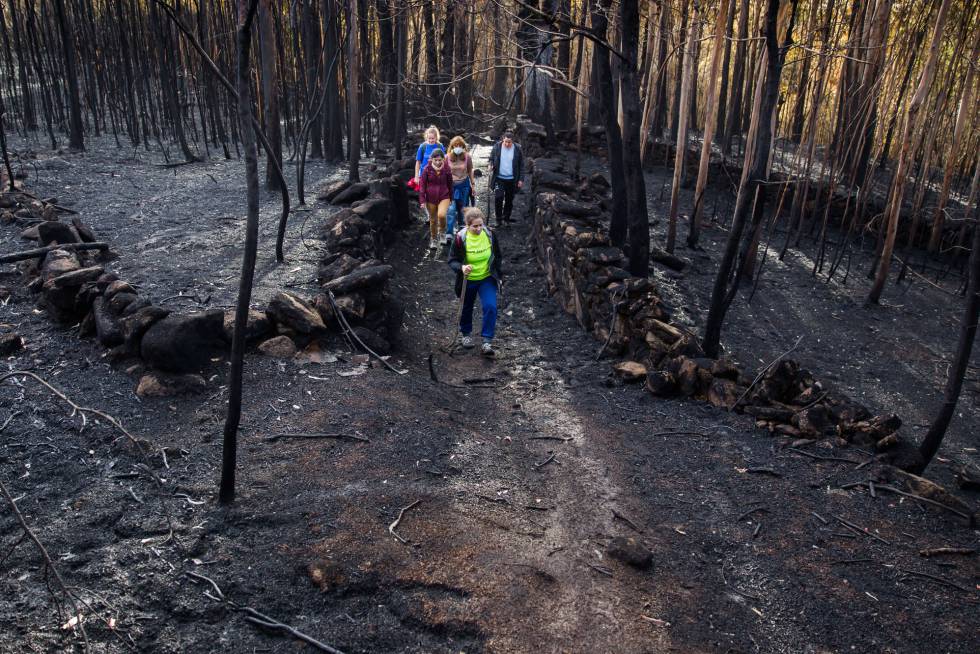 A group of volunteers walks through the forest to look for injured animals and feed any that survived the fire.
OSCAR CORRAL
EL PAÍS
But Serrano still has a bright smile. "How can I not be happy? If another 20 minutes had passed I would have been dead and instead I'm alive and I have friends," he says. "I had nothing left on Monday, and today I have a three-door wardrobe full of clothes. I've never dressed so well," he jokes, pointing to the crocodile on the front of the jacket he is wearing.
The large antique closet that he was brought now awaits its fate on the porch of his cousin Hortensia Serrano's home. She, however, does not share his optimism. "I spend the day trembling, I am not able to do anything; this will kill me," she cries, standing at the edge of the scorched forest just meters from her home. A family member rescued her and her niece, Carmen Levoso, who had returned from Venezuela in a wheelchair, while the other elders resisted leaving their homes, hiding from the Civil Guard in order not to be evacuated.
"If they were going to lose everything, they preferred to die," says the mayor of Carballeda, Luis Milia. "The government did not declare a level two alert. We had to defend ourselves as best we could." The Civil Guard told him he had to make the decision on evacuation. He says many of the older people resisted.
"Even Ikea has offered to furnish people's homes when they rebuild," he says.
The local government has asked for the area to be declared a disaster zone, because that is the only way to claim compensation for everything that has been lost. The charred cattle remain where they are so people can have evidence of their losses. "This is urgent and the older people aren't up for fighting with the bureaucracy," says Milia. "Some say, why bother asking for aid if they will already be dead by the time it arrives?"
The fire laid waste to 3,500 hectares in the northeastern area of the country. Some 500 people were transported by emergency services and others escaped on foot or by car.
"Whatever I have, you can have too," says Leontina, who carries bags loaded up with food. "Here people have very low pensions," explains the mayor. "They make it through the year because they raised four sheep or a pig, and they had a garden plot with onions and potatoes. It's hard for outsiders to understand how large their misfortune is – to have lost all that."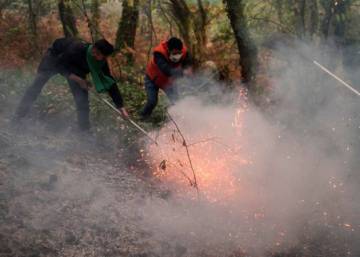 'Fall from hell' in Galicia as fires lay waste to region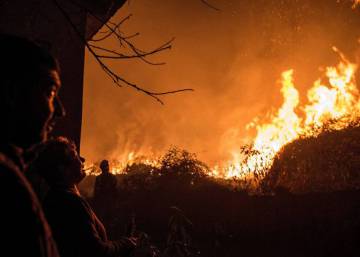 In photos: fighting Galicia's wildfires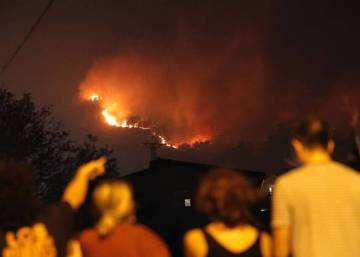 Four dead as wildfires ravage northwestern Spain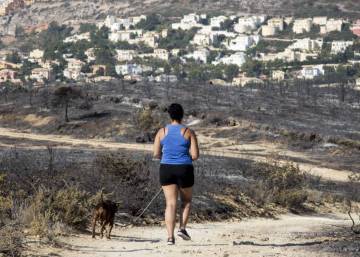 Valencia will ensure burnt land cannot be rezoned for construction