3 reasons why we are addicted to smartphones
| MercatorNet |October 30, 2017| MercatorNet |
3 reasons why we are addicted to smartphones
They fulfill some basic needs, but not the need to show up in person and make a difference
The much-anticipated product launch was followed by millions who watched the event via livestream and on internet forums, blogs and in the news media.
I, too, was among them.
So, what draws people to these phones? Surely, it is not just the groundbreaking design or the connection with a community. As a minister, psychotherapist and scholar studying our relationship with hand-held devices, I believe there is much more going on.
Here are my three reasons why we love our phones.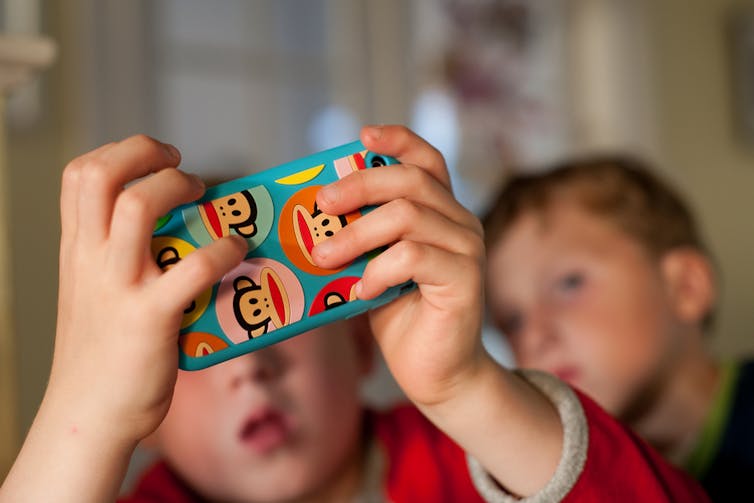 Phones, I argue, play a similar role. It is not uncommon for me to feel a sudden onset of anxiety should I drop my phone or am unable to find it. In my experience, many individuals feel the same way. It is also reflected in how often many of us check our devices.
This is primarily because they came into being during a time where hand-held technologies were only beginning to make their entry. For this group, phones became part of their extended self only as late teens or as young adults.
And here's how: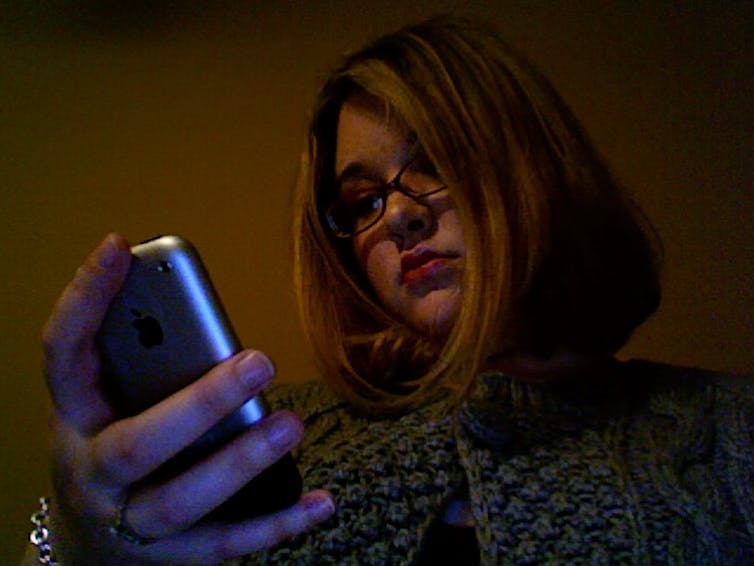 "The Lord bless you and protect you. The Lord make his face shine on you and be gracious to you. The Lord lift up his face to you and grant you peace."
Having said this, sometimes, however, I would argue, we need to show up in person and make a difference.
We can be disappointed if we limit our spaces and relationships to small screens or to "town squares." We need intimate relationships where we give and receive touch, where we gaze into someone's eyes. We also need spaces – some will be online – where deep connections can be made, where we can rest, play and discover.
"Technology is neither good nor bad; nor is it neutral."
October 30, 2017
Tomorrow brings that ubiquitous American festival, Halloween, which increasingly makes itself Down Under.
Zac Alstin laments this development
and has posted his theses against it. "Halloween in Australia is profoundly meaningless, deeply inauthentic," he writes. "On the other hand, an increasing number of Australians feel like doing it… And what could be more authentically Australian than people doing what they want, because they enjoy it?" What indeed.
Today, however, is National Cat Day in the United States and that is an observance I could live with if it reached this part of the world. The US Poetry Foundation alerted me to it via today's poem (they send one every day) by
Christopher Smart
, an 18
th
century gentleman who was better at experimenting with poetry than providing for his wife and children, sad to say.
Amongst a number of pieces in a collection called
Jubilato Agno
is a delightful poem about his cat, somewhat Biblical in style and explicitly Christian in its worldview (he had been intended originally for the Church). Here are the opening lines:
For I will consider my Cat Jeoffry.
For he is the servant of the Living God duly and daily serving him.
For at the first glance of the glory of God in the East he worships in his way.
For this is done by wreathing his body seven times round with elegant quickness.
For then he leaps up to catch the musk, which is the blessing of God upon his prayer.
For he rolls upon prank to work it in.
For having done duty and received blessing he begins to consider himself
…
The rest is
here
, for the enjoyment of all cat lovers.
We are getting in early with our Scrooge-like take on Halloween because we are ahead in time and also because there will not a newsletter tomorrow. For the time being we are cutting back to three newsletters a week: Monday, Wednesday and Friday.
Happy Halloween, if it's your thing!
Carolyn Moynihan
Deputy Editor,
MERCATORNET
MERCATORNET | New Media Foundation