Blinded by Andhadhun | The Indian Express
Blinded by Andhadhun
Celebration of the thriller points to a hunger for new narratives in Hindi cinema
Written by
Kunal Ray
|
Updated: October 20, 2018 6:53:23 am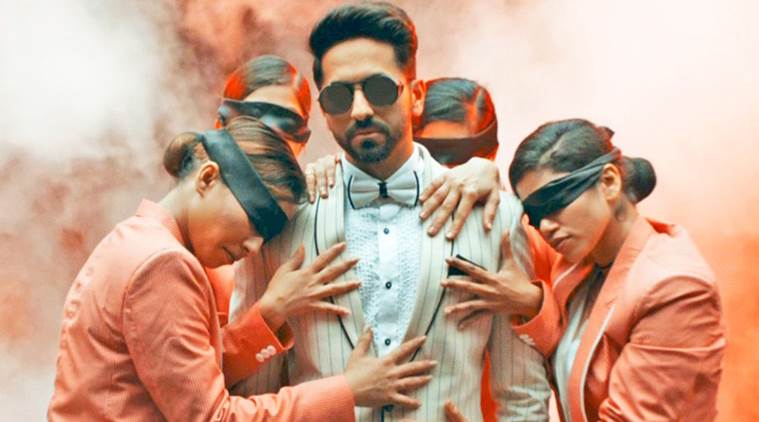 In Andhadhun, the characters lack depth and are unidimensional.
Some sections of the media and others on social media have hailed the recently released Hindi film Andhadhun as a tour de force. In other circles, it is being touted as the best film of the year. I wonder if these experts saw films made in other Indian languages before making such enthusiastic pronouncements. This also indicates a well-established colonialism of the Hindi film when it comes to category formations like the ones mentioned above. Owing to its geographical reach, media and financial clout, the Hindi film is often mistakenly perceived as representative of the finest in Indian cinema. This idea is so widespread that even in some academic courses on Indian or South Asian cinema, Hindi films are the sole constituents. The infinitely better Malayalam films don't even find a mention, for example the fresh crop of filmmakers in Kerala who are making films like Angamaly Diaries and Thondimuthalum Driksakshiyum.
While Andhadhun is a comparatively better made Hindi film, the overall response to it suggests a complete absence of criticism in film viewing and appreciation in this country. The film does have its moments — many guffaws ensued during the screening — but these can't be our yardsticks to measure good cinema. Since when did shock become an essential ingredient to distinguish merit in cinema? Andhadhun is beautifully shot. The magnetism of its images and their choreography help to create a sensory feel but this impact is short-lived, owing to its poor storytelling. However, Andhadhun's success is noteworthy for several reasons. It indicates how deprived our Hindi film audiences are of new narratives and their excitement for the unfamiliar.
For generations of filmmakers making thrillers, Alfred Hitchcock served as an inspiration. Even the avant-garde French New Wave filmmakers were great admirers of his work though they made very different films. I am not even remotely suggesting that we ape Hitchcock while making thrillers in India. But one of the major lessons from Hitchcock is that thrillers don't exist in a social vacuum, which is also Andhadhun's biggest problem. What is its social context? The characters in the film are located in a certain time and space in the history of the nation. How can their representation, therefore, be devoid of the concerns of the time? Have we decided to grant a certain leeway to thrillers — to abandon all our intellectual and political concerns while watching them?
In Andhadhun, the characters lack depth and are unidimensional. The male lead, a pianist, fakes a physical handicap linking this to reasons of evolved artistry. The female lead turns into a heinous criminal after an accident. Andhadhun is about poorly etched, type characters with absolutely no explanation for their actions. Do type characters really exist or does it suggest poor scripting? The filmmaker ought to think about the choices he is making while narrating a story. His representation of the artist/musician is, at best, derogatory. Andhadhun reduces people and their social context to caricatures.
Moreover, the portrayal of the working class is supremely clichéd. They are purveyors of greed, people of loose morals, ready to kill and plunder for monetary gains. I always thought art facilitates new encounters or at least encourages new ways of seeing. Andhadhun is most pedestrian in its imagination. Its realism is fake and misplaced. Almost entirely shot in Pune, the film captures the most mundane sights of the city by crisscrossing between the old and the new. But does the city necessarily dwell between the old and new or beyond these binaries?
The male lead lives in the old conservative part of the city, Prabhat Road, whereas the female lead — or the serial offender — resides in one of the nouveau riche high rises. That is too simplistic a contrast, one of the staples of Hindi cinema. Between the old and the new in the film, lies a fictive space called Franco's with a ballroom type setting. If this is an attempt to establish the cosmopolitanism of the city, it is reductively old school.
Many people have also claimed that Andhadhun is an art film in a commercial format. If true, then it only amounts to a cinema of posturing. It is a deeply conservative film with jaded metaphors such as the use of old Hindi film songs and a forgotten Bollywood star as a motif to titillate nostalgia. It is nothing more than a conformist film and it is perhaps this latent conservatism which has earned it many admirers.
The writer teaches literary and cultural studies at Pune's Flame University.