Why farmers disbelieve | The Indian Express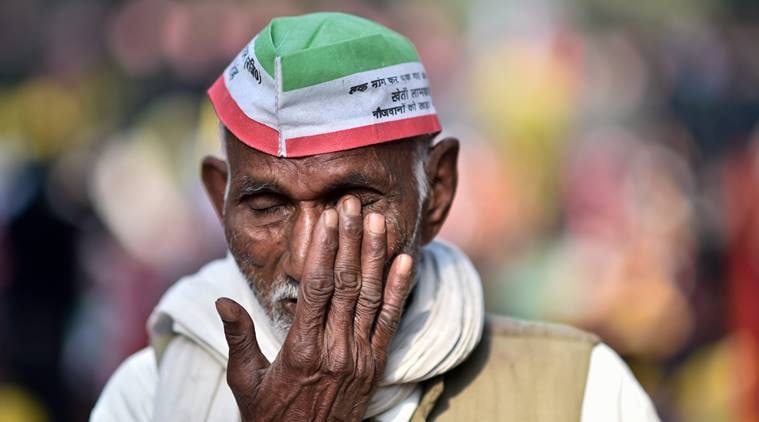 In less than a hundred days from now, the country will be deciding the fate of Prime Minister
Narendra Modi
. The final pre-poll budget of his government was expected to contain announcements to stem the angst arising out of the bleak rural landscape. The distress in rural India is on the verge of becoming a maelstrom that threatens to suck in the entire country.
After four years of slogans and promises not delivered, farmers have stopped believing in miracles. It has been a long time since they have experienced any.
Ever since the grandiose announcement in 2016 of doubling farmers' incomes, the real incomes of farmers have actually fallen. The data confirms this. It rarely happens that the growth of gross value added for agriculture at current prices is not more than what it is at constant prices. Agriculture prices have remained below the rate of inflation of between three and four per cent. This is possibly the third time that this has happened since India became independent.
The PM Kisan Samman Nidhi scheme is a progressive measure to transfer Rs 6,000 a year, amounting to Rs 75,000 crore, to farmers owning up to five acres of land, which will act as a stimulus for the rural economy. Sadly, it excludes tenant farmers and landless labour. Even if it did include them, it would have been challenging to identify each one and quantify their numbers. It can be done by registering them, but that requires a firm commitment and a longer period of time to implement.
The doubling of interest subvention for crop loans, two to three per cent subvention for animal husbandry and fisheries, two to three per cent for timely repayment of rescheduled loans to farmers impacted by natural calamity, are welcome steps. But one had hoped that interest subvention would be extended for farmers' term loans. Income-tax benefits should have been extended to animal husbandry and fisheries by classifying them as agricultural income. Alas, these measures were overlooked. The net loss to farmers over the last few years is far more than that which can be compensated by better announcements made in Budget 2019.
Funding for cows through the Rashtriya Gokul Mission and the Rashtriya Kamdhenu Aayog is good. But on the ground, farmers are busy chasing the stray cattle from their fields and would have been happier to get a subsidy for fencing of farmlands.