An exercise in populism, propaganda | The Indian Express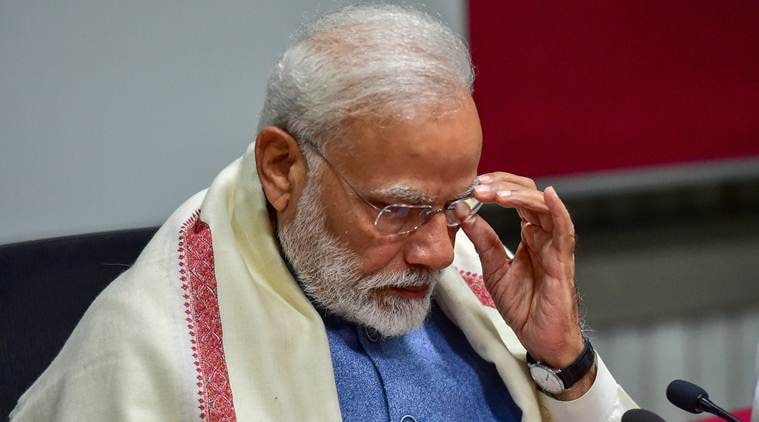 Written by Anand Sharma
The Interim Budget of 2019 is a desperate attempt by a government whose tenure ends in mid May, to assuage the anger and disappointment of the people who feel betrayed. Prime Minister
Narendra Modi
had sold dreams of two crore jobs a year to the youth and promised to double incomes of farmers. Five years later, and having failed to deliver, this budget is a ruse to deflect the focus from real issues. It is an attempt to confuse people with new promises, without giving an account of what was promised in the previous budgets of this government.
At the outset, it is important to place on record the constitutional provisions, parliamentary practice and established precedents on the presentation of budget and the passage of the Finance Bill. The Lok Sabha is elected for a term of five years unless dissolved earlier and the government's tenure in office is limited accordingly to five years. The exception being only if the government loses its majority and the confidence of the House before that.
The present
BJP
government has presented five full budgets and, therefore, has no mandate to present a budget for the next financial year 2019-20. Article 112 of the Constitution makes it abundantly clear that the budget is an annual financial statement containing the receipts and expenditure for the next financial year. What Parliament can pass will be a vote on account, sanctioning expenditure for the three months beginning April 1, 2019 upto June 30. By then, a new government would have assumed office and presented a regular budget.
How, then, can one describe the interim budget document of today? This is an exercise in populism, merely a statement of wishes and political propaganda. This will become infructuous and irrelevant when a regular budget is presented in June.
Today's document also conveys confused thinking, bad economics and takes people for granted. It has no ring of sincerity and is a fictional account of the government's achievements in five years, which are contradicted by facts and reality. Let us look at what is promised to our people. Farmers will be given Rs 6,000 in a year as income support, which translates to Rs 17 a day. India is confronted with acute agrarian distress and a large number of indebted farmers have committed suicide in recent years. If the government was sensitive to farmers' plight, why did it wait for four years and nine months to announce this measure? It is too little and too late.