LIVE News Updates: India demands safe return of IAF pilot captured by Pakistan | India News, The Indian Express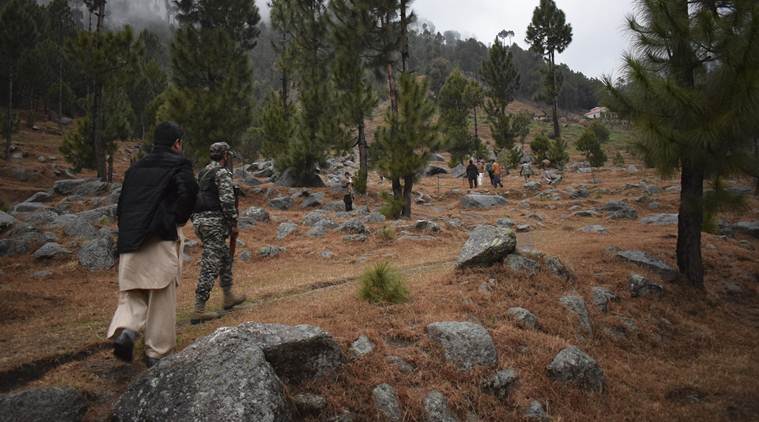 India-Pakistan LIVE News Updates:
India on Monday demanded the immediate release of Wing Commander Abhinandan and "made clear that Pakistan would be well advised to ensure that no harm comes to the Indian defence personnel". A statement released by the Ministry of External Affairs (MEA) said, "India strongly objected to Pakistan's vulgar display of an injured personnel of the Indian Air Force in violation of all norms of International Humanitarian Law and the Geneva Convention. India expects his immediate and safe return." Protesting against the "unprovoked act of aggression by Pakistan against India", the government said, "It is unfortunate that instead of fulfilling its international obligation and bilateral commitment to take credible action against terrorist entities and individuals operating from its soil, Pakistan has acted with aggression against India."
Retracting from its earlier statement that two Indian pilots were in its custody, Pakistan Army later said that only one IAF pilot was captured by its forces. "There is only one pilot under Pakistan Army's custody. Wing Commander Abhi Nandan is being treated as per norms of military ethics," Pakistani military spokesperson Major General Asif Ghafoor posted on Twitter.
Pakistani fighter jets had
responded to India's counter-terrorism operations
against Jaish-e-Mohammad but its attempts were foiled successfully, Ministry of External Affairs spokesperson Raveesh Kumar had said earlier in the day. "In the aerial engagement, one Pakistan Air Force aircraft was shot down by a MiG 21 Bison by the Indian Air Force. The Pakistani aircraft was seen by our forces as falling in the Pakistan side," Kumar said during a joint press conference with Air Vice Marshal R G K Kapoor. The MEA spokesperson added, "We have lost one MiG 21, the pilot is missing in action. Pakistan has claimed he is in custody, we are verifying their claims."