Flights across Asia affected after closure of Pakistan air space | World News, The Indian Express
A temporary closure of air space over Pakistan snarled air traffic Thursday, especially between Asia and Europe, though some airlines adjusted by rerouting their flights.
In Bangkok, an important and busy hub for transcontinental flights, thousands of travellers were stranded. The closure of the main route for many flights to the Middle East and Europe was likely to be costly for airlines having to carry extra fuel and take longer journeys than usual.
Bangkok airport officials said over 4,000 travellers were affected. Those needing help were getting access to accommodations and alternative travel arrangements, they said, though some of those stranded complained they were getting no help at all.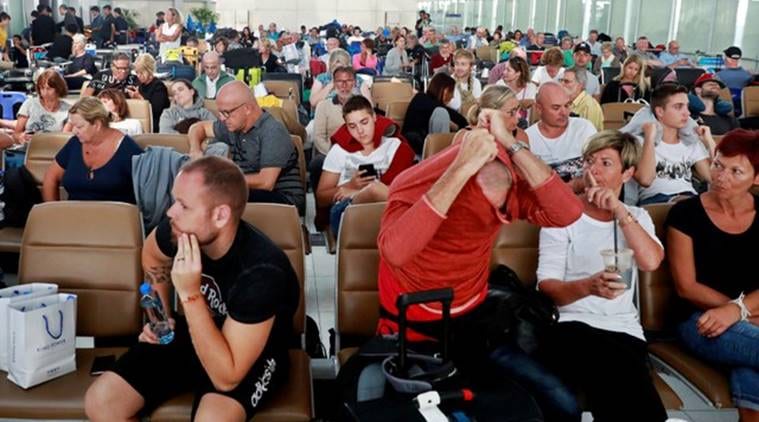 The terminal was so crowded that the chief of Thailand's immigration police, Surachate Hakparn, tweeted a warning to "Please spare your time for your trip!"
The disruptions brought a month-long tropical holiday for a group of 25 Danish students unable to board a connecting flight in Bangkok to an unhappy end.
"The guard over there just said we have to go down to the basement to sleep. So we can't get any help or information," said Sara Bjerregaard Larsen, 21.