Kashmir is ours also means every Kashmiri is ours | The Indian Express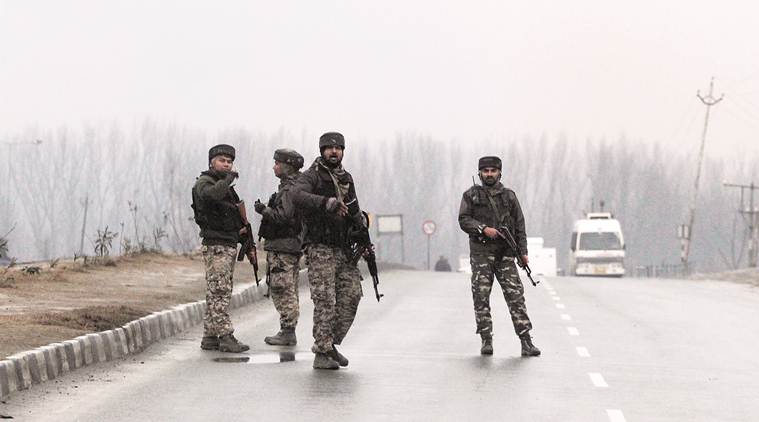 India has many neighbours. But Pakistan is different. It is a neighbour that is singularly focused on harming and harassing India, irrespective of whether it benefits or damages its own interests. One former prime minister of Pakistan had once declared that Pakistanis would eat grass in order to fight with India for a thousand years.
Dealing with such a neighbour is not easy. Not just India, other neighbours, too, realise this. Afghanistan's foreign ministry recently complained to the UN Security Council against Pakistan's direct engagement with the Taliban bypassing the Afghanistan government, saying that it not only undermines ongoing peace efforts but violates Afghanistan's national sovereignty and UNSC Resolution 1988.
In a recent suicide attack, 27 members of Iran's elite Revolutionary Guards were killed. The chief of the Revolutionary Guards, Major General Mohammad Ali Jafari, has accused Pakistan of providing safe havens to the perpetrators. "Why do Pakistan's army and security body give refuge to these anti-revolutionary groups? Pakistan will no doubt pay a high price", warned Jafari.
Pakistan is today like a cantonment or a military barracks, run by its military and ISI leadership. "The military-industrial complex was one of Pakistan's binding forces, alongside Islam, national pride, suspicion of India and America," writes Steve Coll in Directorate S. The deadly combination of military, Islamist radicalism and hate for India has wreaked havoc for India over decades.
Zulfikar Ali Bhutto
had talked about bleeding India through a "thousand cuts". Pakistan continues with that policy, irrespective of who occupies political power, a power that is just notional, as the real power is wielded by the army and the ISI.
That Pakistan has emerged as the global epicentre of terrorism is no longer a revelation or a secret. The entire world knows about it. One can see it in the US White House statement after the ghastly attack at Pulwama on the CRPF convoy.
"The United States calls on Pakistan to end immediately the support and safe haven provided to all terrorist groups operating on its soil, whose only goal is to sow chaos, violence and terror in the region," read the statement issued by Trump's press secretary. No ambiguity, no "alleged", but an affirmation about the existence of terrorist groups on "its soil". The UNSC stopped short of naming Pakistan, but it too openly blamed the Jaish-e-Mohammad, an organisation based out of Bahawalpur, Pakistan, for the Pulwama attack.