Euro-skepticism: Brussels fears Italy's instability and populism could spread to Spain | In English | EL PAÍS
Brussels fears Italy's instability and populism could spread to Spain
Political fragmentation and the emergence of a far-right party has raised concerns that the fourth-largest economy in the European Union could fall prey to euro-skepticism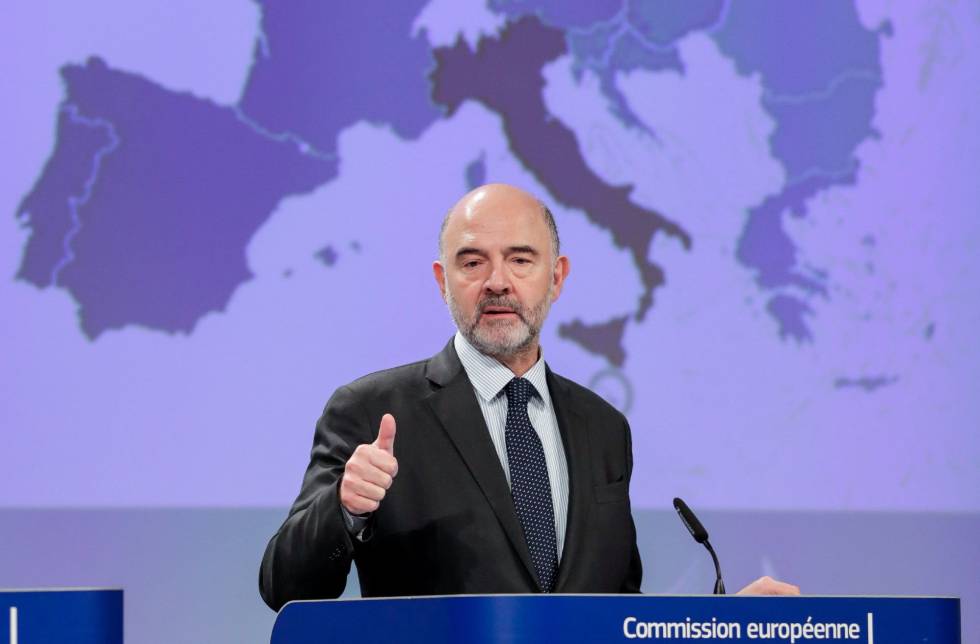 EU finance commissioner Pierre Moscovici.
STEPHANIE LECOCQ
EFE
The risk of seeing Spain follow in Italy's footsteps is creating apprehension among EU institutions, which view Spain as one of the few member states that supports European integration and remains free of extremist parties.
"The most imminent risk is for Spain to get stuck after the elections if a new government is not formed quickly," said an EU source. "In the midterm, the biggest concern is the danger that the anti-Brussels message we are seeing in so many other countries could spread there. We cannot rule out the possibility of another Italy."
Rise of Vox
In November 2018, a month before the Andalusian elections, polls were showing a national voting intention of less than 5% for Vox, a party that was virtually unknown outside of Spain. Two months later, this figure has doubled, and it is difficult to find an EU civil servant or MEP who has not heard of the party.
A fragmented parliament and the six months of inaction under a caretaker government have notably delayed Spain's implementation of EU regulations. In 2018, it was the country with the most infringement proceedings opened by the Commission. Brussels is afraid that the April 28 election will lead to new difficulties to form a government, and therefore to fresh delays adopting EU laws.