How a 'no-deal' Brexit could open a path to Irish unity | World News, The Indian Express
By

New York Times

|
Updated: February 16, 2019 8:27:12 am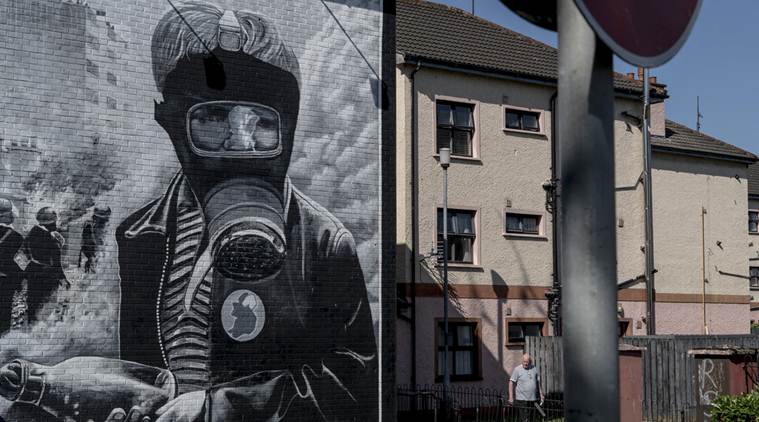 Written by: Benjamin Mueller
Gary Donnelly, a city councilor in Londonderry, has fought for years to end British rule in Northern Ireland. After the 1998 peace agreement many of his allies put aside the struggle to expel the British and reunify with the Irish Republic, but not Donnelly.
Now, in the unremitting gloom that has been Northern Ireland's lot in recent years, he has sighted a beacon of hope in Britain's withdrawal from the European Union, or Brexit. As the possibility grows of Britain's crashing out with no deal, so, too, does the likelihood of the reimposition of a hard border with the Irish Republic that many people see as a dire threat to peace and stability.
But Donnelly has a different take. While he shares a sense of alarm about a hard border, he also thinks talk of its return has brought much-needed clarity to the Irish question.
"Brexit has highlighted the absurdity of partition," Donnelly said. "Others had always been brushing it under the carpet."
Donnelly's views may be more extreme than most, and the chances of a referendum on reunification remain distant, for now. But the increasing possibility that Britain will leave the European Union on March 29 without an agreement has rallied both moderates and extremists in the united-Ireland camp behind renewed talk of a single Irish state.