Decades after assassination, Gandhi is still reviled for his commitment to secular India | The Indian Express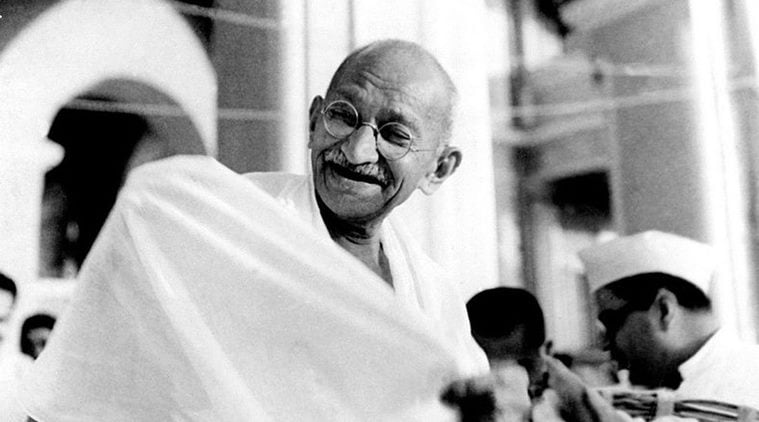 Dard-o-gham-e-hayat ka darman chala gaya/Woh Khizr-e-asr-o-Isa-e-dauran chala gaya
(Gone is the elixir for the miseries and agonies of life/Gone is that Khizr of the time, Messiah of the age)
This is how the eminent Urdu poet Asrar-ul-Haq Majaz had lamented
Mahatma Gandhi
's tragic assassination less than sixth months after Independence. To his credit, the great poet had put the Father of the Nation on a high spiritual pedestal, in the company of some great religious icons of Islam and Christianity.
Informing the nation of the ghastly catastrophe via a radio broadcast, Prime Minister
Jawaharlal Nehru
had said: "The light has gone out of our lives; that light will be seen, world will see it and it will give solace to innumerable hearts; for that light represented something more than the immediate present; it represented the living, the eternal truths, reminding us of the right path, drawing us from error, taking this ancient country to freedom." The nation had heard him breaking the stunning news in utter disbelief. All eyes were wet, all hearts sad.
I was a primary school kid when that horrendous catastrophe had struck the nation. Many words of the saddened prime minister's sentimentally-charged broadcast on the Mahatma's tragic assassination stuck in my mind and, once I became an adult, prompted me to express my feelings for him in prose and poetry. On the 22nd anniversary of that darkest day in India's post-Independence history, I addressed my fellow Indian students in London with an Urdu couplet:
Tu iss dharti ke har vasi ko Bapu ka jigar de de/Toh jhagra dharm aur bhasha ka sab pamal ho jaye
(God! Put Bapu's ideals into the heart of every inhabitant of Earth/ that will put an end to all discords based on religion and language.)
But alas, today it is the same discords over religion and language that are wreaking havoc across the globe, including in Bapu's own sacred land, plunging the society into a terrible state of inhumanity which is repugnant to the great Mahatma's concept of global human camaraderie.