To slow US exit, Afghan leader offers Donald Trump a cost reduction | World News, The Indian Express
By

New York Times

|
Kabul |
Published: January 31, 2019 12:31:04 pm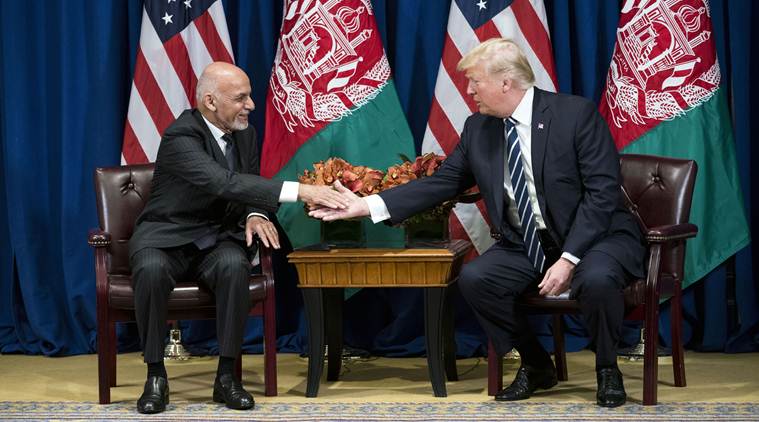 Unnerved by fears of a rushed American deal with Taliban insurgents, President Ashraf Ghani of Afghanistan sent a letter on Tuesday to President Donald Trump offering him reduced costs for keeping U.S. troops in the country.
The letter, confirmed by three officials and described by one who had seen its contents, is among the strongest signs yet that Ghani is worried about the consequences of an abrupt US withdrawal from an intractable war that has lasted nearly two decades.
Ghani has made no secret of his concern about a hasty American exit by an increasingly impatient Trump, fearing it could unravel the fragile Afghan state and lead to a renaissance in power by the Taliban, which have been steadily gaining territory.
The Afghan leader's anxiety has punctuated the contrast between the political backdrop in Afghanistan and the circumstances of the American pullout from the other conflict that arose after September 11, 2001, attacks — the US-led war in Iraq.
Iraqi leaders were by and large happy to see US forces leave. Ghani, on the other hand, frets about it, partially because the United States is the strongest ally sustaining him in power.
The Afghan leader wrote the letter to Trump just a few days after the most serious negotiations between US diplomats and Taliban representatives ended on what both sides considered an upbeat note in Qatar, 1,200 miles away.