An Afghan trifecta | The Indian Express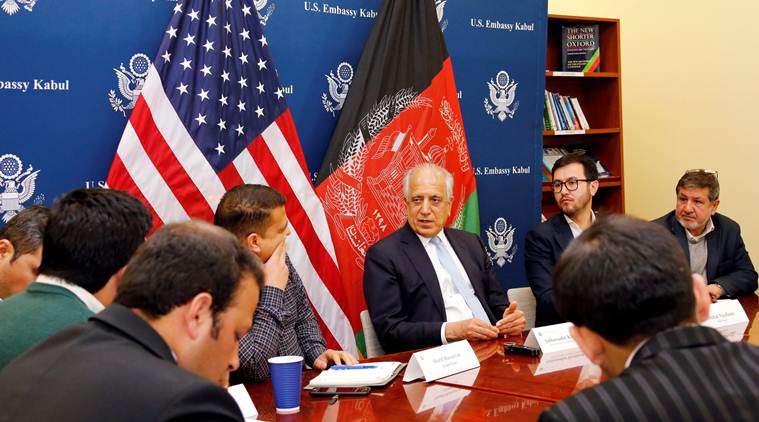 At last week's talks with the Taliban in Doha, the US reportedly put the withdrawal of its forces from Afghanistan on the table. America may pull out over an 18-month period after an agreement is signed with the Taliban. In return, the Taliban has apparently assured that Afghanistan will not be used for attacks against America and its allies.
Delhi is certainly not alone in being both sceptical about the prospects for these talks and concerned about their success. For, there are not many who vouch for the Taliban's trustworthiness. And American military presence since 2002 has allowed the construction of a modernising Afghanistan and let India deepen its engagement.
This is not a moment, however, for Delhi to stand by and criticise or call for ideal solutions. It is about preparing for significant change in Afghanistan — for good or bad.
After the Doha talks, the US special representative, Zalmay Khalilzad, tweeted about the "significant progress on vital issues". Khalilzad's optimism was reciprocated by the Taliban officials. Both sides also underlined that there were a number of unresolved issues. Many of these are deal-breakers.
These include the questions of a ceasefire and direct talks between the Taliban and the Afghan government in Kabul to settle the post-conflict political arrangements. The Taliban has been negative on both the issues. Beyond these two, there are other more complex issues like the nature of the post-conflict arrangements in Kabul, potential changes to the Afghan Constitution and, above all, the mechanics for peaceful transition to a new political order.
Khalilzad insisted that American agreement to withdraw from Afghanistan is contingent on agreement on all issues. "Nothing is agreed until everything is agreed, and 'everything' must include an intra-Afghan dialogue and comprehensive ceasefire", he tweeted.