Patronage and punishment | The Indian Express
Patronage and punishment
Nawaz Sharif's conviction is not about corruption. It has to do with his questioning of the military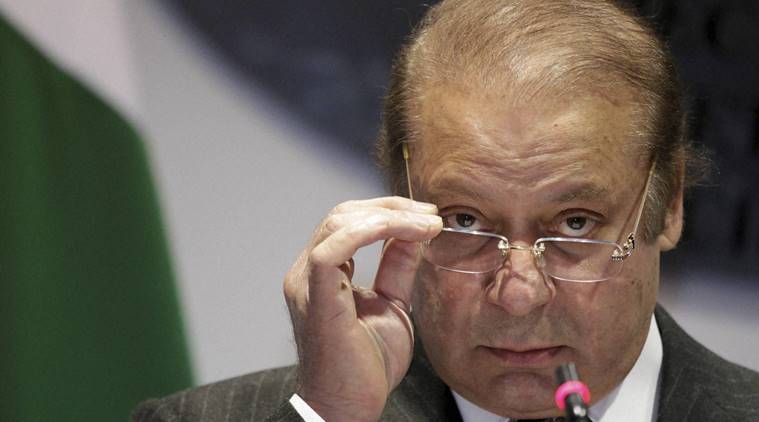 The financial misconduct of Nawaz Sharif and his family were all stories until 2016 when the Panama Papers were leaked.
However, the July 5 decision is still not about corruption.
No matter how the judgment is presented, it is a fact that the entire judiciary suddenly turned hyperactive to prove Nawaz Sharif as not only corrupt but also incapable of being in politics. In another landmark decision, in April, the SC disqualified Nawaz Sharif for life from politics by invoking Article 62 (1)(f) of the 1973 Constitution and declaring him as not being sadiq and ameen (honest and truthful). This amendment was inserted in the Constitution by General Zia. It is worth mentioning that in April, the corruption case was still under process but the SC based its decision on a hypothetical calculation of undeclared assets pertaining to the payments Nawaz Sharif had not received as a director in his son's company registered in the UAE. The judges were of the opinion that even if the then PM had not taken the money, he could do so at a later stage. Even the operative part of the July judgment admits that in the absence of documentary evidence pertaining to the Avenfield flats in London, it is difficult to prove Nawaz Sharif's ownership of these flats. The court, however, presumed that these flats are owned by the ex-PM.
The judgment comes like an icing on the cake of an anti-Sharif campaign that started in 2016. During its peak in the last six months, it was headed by the country's top adjudicator. With the media on his heels, the chief justice of the SC was seen going around questioning governance delivery in Punjab. His team members included the former judge, Justice Javed Iqbal, currently the head of the National Accountability Bureau.
In all this, the highest judiciary of the country has become the butt of jokes on social media, and the society at large. It seems to be collapsing under the weight of its current partnership with the military establishment in the civil-military battle. While taking "Nawaz Sharif to task", it allowed former dictator Pervez Musharraf to leave the country. It even found a way to force the government to issue Musharraf with a new passport and identity card. With thousands of cases pending in the superior court, the chief adjudicator and his team have turned populist, citing Islamic history or appeasing the audience, rather than citing the law or creating common law. Institutional collapse and rising authoritarianism is, unfortunately, the trend in both Pakistan and India. However, given Pakistan's civilian institutional decay, the loss is higher.
The writer is research associate SOAS, University of London South Asia Institute and author of Military Inc.