Google fined record $5.1 billion by EU in Android anti-trust investigation | The Indian Express
Google fined record $5.1 billion by EU in Android anti-trust investigation
Google has been fined a record amount of 4.3 billion euros which is nearly $5.04 billion by the European Union in a ruling on the Android case
By:
Tech Desk
|
Updated: July 18, 2018 6:53:18 pm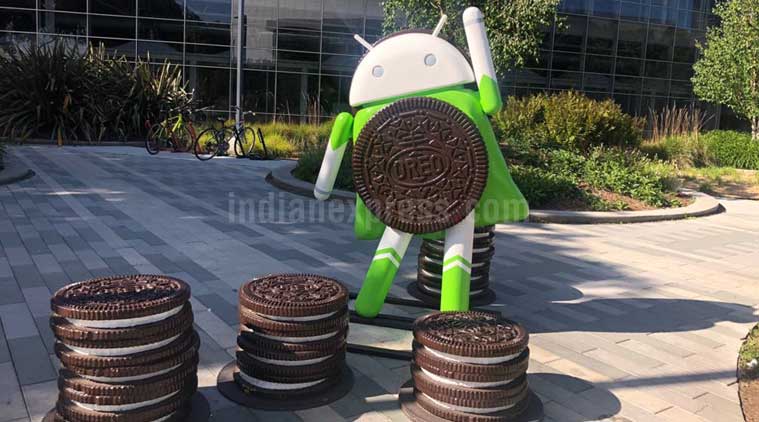 Google has been fined a record amount of .04 billion by the European Union Competition Commission.
Google
has been fined a record amount of 4.3 billion euros, which is nearly $5.04 billion by the European Union's Competition Commission, in a ruling on the
Android
antitrust case. The EU Commission has fined Google for illegal restrictions on Android smartphone makers and mobile network operators, which helped the company's search engine cement its dominant position further.
Google has been given 90 days to end the illegal conduct or face additional penalties of up to 5 per cent of parent Alphabet's average daily worldwide turnover. The EU Commission also dismissed Google's argument that
Apple
was a competitor to Android devices, saying the iPhone maker does not sufficiently constrain Google because of its higher prices and switching costs for users.
"Android has created more choice for everyone, not less. A vibrant ecosystem, rapid innovation and lower prices are classic hallmarks of robust competition. We will appeal the Commission's decision," a Google spokesperson said in a statement.
An official tweet from the European Commission account said, "We are fining Google €4.34 billion for illegal practices regarding Android mobile devices to strengthen dominance of Google's search engine. They have denied EU consumers the benefits of effective competition in the important mobile sphere."
EU Competition Commissioner Margrethe Vestager, in charge of competition policy, said, "Our case is about three types of restrictions that Google has imposed on Android device manufacturers and network operators to ensure that traffic on Android devices goes to the Google search engine. In this way, Google has used Android as a vehicle to cement the dominance of its search engine. These practices have denied rivals the chance to innovate and compete on the merits."
"They have denied European consumers the benefits of effective competition in the important mobile sphere. This is illegal under EU antitrust rules," she added.
The latest fine is nearly double the previous one of 2.4 billion euros, which was also against Google in 2017 in the online shopping comparison case. The Android case decision comes after a three-year investigation into Google's mobile operating system.
In its ruling, EU's Competition Commission wrote, Google violated antitrust rules by forcing "manufacturers to pre-install the Google Search app and browser app (Chrome), as a condition for licensing Google's app store (the Play Store)." It also notes that Google "made payments to certain large manufacturers and mobile network operators on condition that they exclusively pre-installed the Google Search app on their devices."
Finally, Google was also found guilty of "preventing manufacturers wishing to pre-install Google apps from selling even a single smart mobile device running on alternative versions of Android that were not approved by Google (so-called "Android forks")."The commission also notes that Google preventing forked versions of Android ensured that rival search engines could not gain traffic.
The crux of EU's case against Google was that it has shut out other rivals by forcing smartphone manufacturers to pre-install its search engine and Google Chrome browser on Android phones. The fact that Google was the default search engine was also seen as violating anti-trust, giving an unfair advantage to the company's own search engine.
It should be noted that EU has another investigation into Google's business. This is looking at AdSense advert-placing business.