France responds to Rahul's allegations on Rafale deal: 'Legally bound to protect classified info' | The Indian Express
France responds to Rahul's allegations on Rafale deal: 'Legally bound to protect classified info'
The Congress president took on the government on the alleged graft in Rafale jet deal with France and said, "I have no hesitation in saying that... under pressure from the prime minister, Nirmala Sitharaman spoke untruth to the people. Who are being helped? Nirmala ji, PM ji, please tell the country."
New Delhi |
Updated: July 20, 2018 7:07:01 pm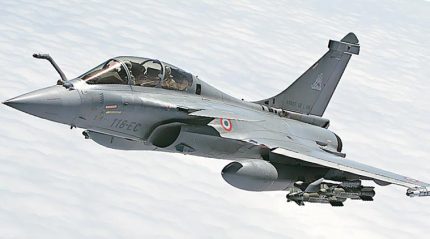 Responding to Congress President Rahul Gandhi's address in the Lok Sabha regarding Rafale deal, the French government issued a statement saying the security agreement signed between both countries in 2008 binds both the nation to protect the classified information provided by the partner which could impact both security and operational capabilities of the defence equipment of India or France, news agency ANI reported.
During his address in Lok Sabha, the Congress president took on the government on the alleged graft in Rafale jet deal with France and said, "I have no hesitation in saying that… under pressure from the prime minister, Nirmala Sitharaman spoke untruth to the people. Who are being helped? Nirmala ji, PM ji, please tell the country."