Barcelona attacks against tourists: After week of silence, Barcelona mayor addresses ongoing tourist crises | In English | EL PAÍS
After week of silence, Barcelona mayor addresses ongoing tourist crises
Following lukewarm initial response to attacks on sector, Ada Colau condemns violent acts in city
Barcelona Mayor Ada Colau called a surprise press conference on Sunday, in a bid to offer her assessment of a series of incidents related to the city's tourism sector. She did so after a week of silence,
despite strikes at the Catalan capital's El Prat airport
causing widespread delays, and reports of mounting protests against the effect that the burgeoning tourist trade is perceived to be having on locals.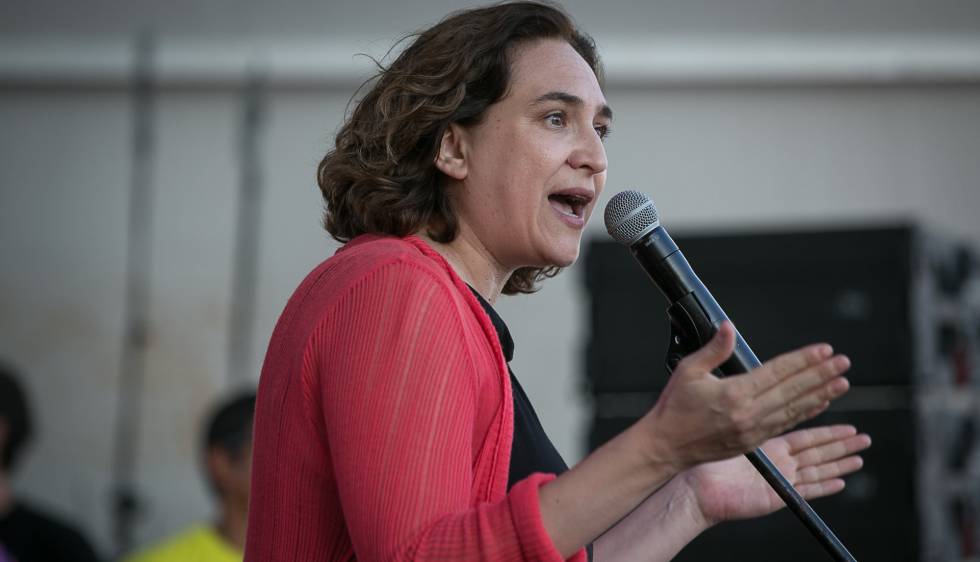 Speaking to reporters, Colau roundly condemned the recent attacks, stating that "they had been reported and they would be investigated," and adding that the culprits "will be brought to justice."
Then on Friday, news broke about the puncturing of tourist bicycle tires and deliberate vandalism of locks on tourist establishments, in this case on the part of Endavant, a collective that is also close to the CUP.
Last week, Colau came in for harsh criticism from opposition parties and economic sectors linked to tourism after she lukewarmly condemned the attack on the bus, and then kept silent after the other incidents came into light.
"The appropriate response has been forthcoming and the council has been on the frontline roundly condemning actions that are unacceptable, and the city of Barcelona rejects the violence and defends that any debate should be held via dialogue and proposals," Colau told reporters. The mayor pointed to the fact that the attacks "are isolated and are not representative of the reality of Barcelona, but she warned that the mayor's office was aware of the seriousness of the incidents. "They have been properly reported and they will be investigated, and the culprits will have to answer before the law."
Directly addressing the Arran and Endavant collectives, Colau called for "reflection" and insisted that "these actions are not shared by the council nor citizens, and that one thing is a debate on the tourism model [in the city] and another is attacks that scare people and ruin property such as buses or bicycles. […] If they are worried about the effects, they must bear in mind that citizens do not place any value on [the attacks] but rather they expect proposals," she said.
Colau pointed out the measures her administration has put in place to deal with the negative effects of tourism
Before running for mayor in the 2015 municipal elections, Ada Colau was well known as a social activist, working closely with the Mortgage Victims Platform (PAH), which campaigned to stop people being evicted from their homes. Colau's party, Barcelona en Comú, includes members of Initiative for Catalonia Greens, United Left and anti-austerity group Podemos, among others.