Drug trade: Masked drug gang storms Spanish hospital to remove arrested colleague | In English | EL PAÍS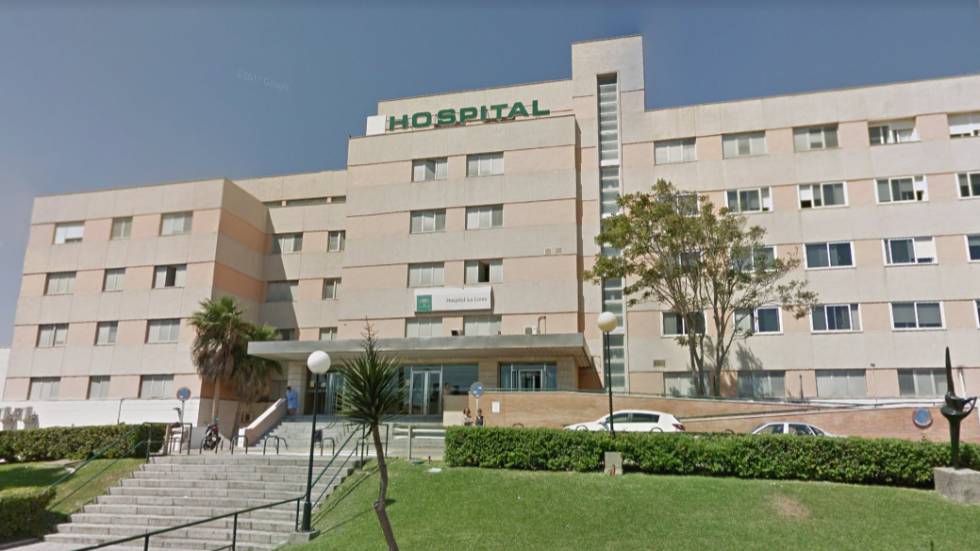 The hospital of La Línea de la Concepción.
GOOGLE MAPS
It looked like just another ordinary afternoon at the emergency department of the hospital in La Línea de la Concepción, in southern Spain. But that was until a group of around 20 masked individuals stormed the building and forcibly removed an alleged drug trafficker who was awaiting treatment while under police custody.
For a long time now we have been witnessing how drug traffickers are losing their respect for authorities
ANTI-DRUG GROUP NEXOS
Interior Minister Juan Antonio Zoido has denied that law enforcement lacks the resources to effectively fight drug trafficking in the area. But the United Left (IU) and Ciudadanos parties want Zoido to make a congressional appearance to explain the situation, while the police union UFP has complained about "the lack of personnel and resources" in a city with a population of 60,000 and "a high crime rate."
Car chase
The suspect had been taken to hospital after being injured during a car chase, sources at the National Police have confirmed. The arrest took place early Tuesday afternoon, when a patrol car noticed an individual identified as S. C. D., a known member of a criminal gang that goes by the name Los Castañitas.
While the suspect and the officers sat in the waiting room, several four-wheel-drive vehicles began arriving outside the ER. Around 20 masked individuals got out and aggressively made their way into the facilities, then grabbed their colleague and ran off after a scuffle with the officers, according to police sources.
Despite the use of force, no bystanders were injured although everyone was "feeling obviously jittery," said hospital sources.
More resources
In 2017, the police union UFP filed 68 requests for more personnel and equipment, including four-wheel-drive vehicles. Another seven petitions have been made so far this year. Meanwhile the SUP, another police union, has underscored the need to create a specific Crime Prevention and Reaction Unit (UPR) for La Línea de la Concepción, as well as a Special Response Group for Organized Crime (GRECO) and a court specializing in drug crimes.
"For a long time now we have been witnessing how drug traffickers are losing their respect [for authorities]," said a source at Nexos, an umbrella group for several anti-drug associations. This group has long been denouncing the apparent impunity with which drug gangs operate in this part of Spain, which is strategically located along a route across the Strait of Gibraltar.
On June 8, 2017, a tobacco smuggler on a motorcycle caused an accident that resulted in the death of a local police officer in La Línea, near the border with Gibraltar. This moved authorities to increase the police presence on Campo de Gibraltar, but police unions insist that greater numbers are required.