Podemos and its dark origins | In English | EL PAÍS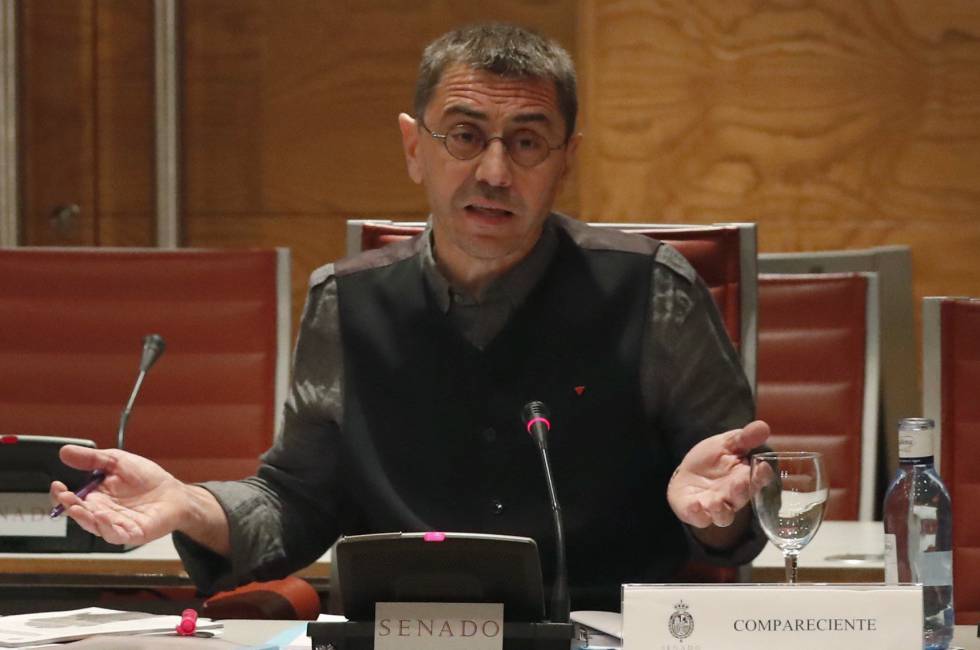 The Senate appearance yesterday by Juan Carlos Monedero, a founding member of Podemos, served to once again underscore the close ties between some of this political group's driving forces and the Venezuelan and Iranian regimes.
Monedero was unable to provide a convincing explanation of why and for what purposes he received €425,000
As evidenced on numerous occasions in the past, parliamentary investigation committees are not our political system's strong point. This one, which was called into being by the PP in order to conceal its own corruption scandals, received no cooperation from any other political group, and did not shed any light on the issue under investigation. Rather, it has simply served to perpetuate the existing confusion.