How does an authoritarian regime celebrate a revolution?
|
MercatorNet
|
November 8, 2017|
MercatorNet
|
How does an authoritarian regime celebrate a revolution?
All should be subsumed within an overarching narrative of Russian glory.
On Nov. 7, 1917, Vladimir Lenin seized power in St. Petersburg. Soviet authorities glorified that day as the dawn of the world's first successful communist revolution – and the creation of the first country to promise racial, gender and even economic equality.
Why this official disinterest, even as the centennial generates global headlines?
While he's capable of acknowledging the complexity of the Soviet origin story, Putin apparently sees no need to broadcast such confusion. Instead, he promotes an idea of "Russian greatness" in which history is used selectively, not to inform as much as to inspire. The Russian Revolution, however politically inconvenient, is no exception.
In the Soviet era, the tricky thing about Revolution Day was that it was a holiday celebrating an uprising of the masses that didn't, in fact, actually happen.
On that day, Lenin's followers stormed into all of two buildings in the capital city of the Russian Empire. Occupying only the Winter Palace and the Central Telegraph Office, they proclaimed a government in the name of the people.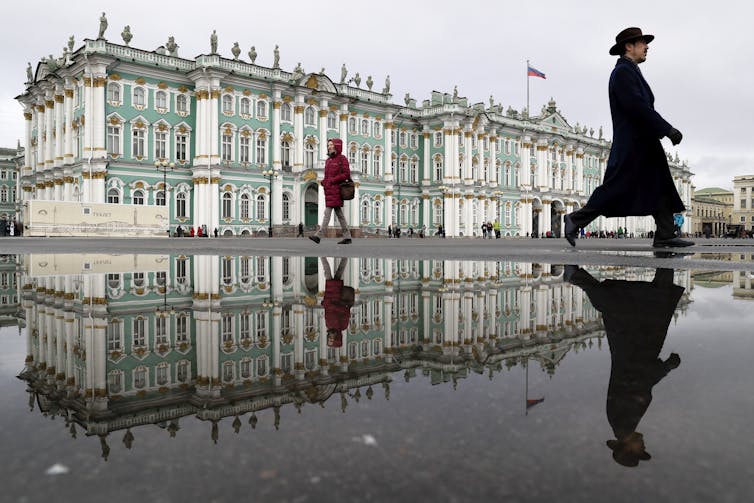 At a time when Putin is keeping a tight lid on any potential opposition, the last thing the Kremlin wants to do is condone the violent overthrow of an oppressive, undemocratic regime.
Most pressing is the desire to project state power and national pride.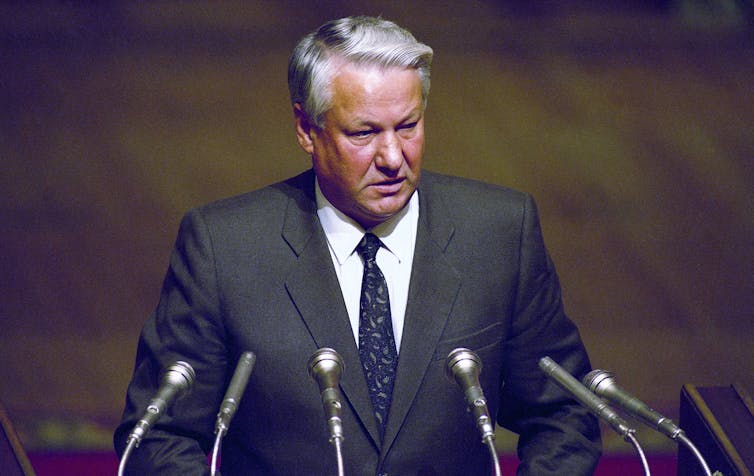 The collapse of the Soviet Union also left a huge symbolic void. Faced with a history of submission – first to ruthless and opulent tsars, and then to ruthless and slightly less-opulent Soviet dictators – Russians found themselves with little to be proud of.
Putin and his people changed that, but largely by cherry-picking their way through the past.
But in contemporary Russia, the aristocratic era that the Bolsheviks swept away isn't depicted as all that bad, either.
The horrific violence involved in transforming this imperial empire into a Union of Soviet Socialist Republics tends to be glossed over.
In the blink of an eye, glamorous aristocrats defending their empire from invasion morphed into smiling proletarians carrying ladders and building up their country.
Such "happy stories" can be sustained only by discouraging critical examination.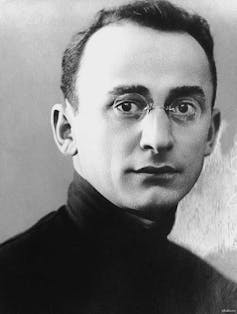 He scorned Nikita Khrushchev's ideas of reexamining the cases of political prisoners serving time in labor camps and setting free those found to have been unjustly condemned. Release prisoners early for economic reasons, he argued, but never, ever admit the government made a mistake.
Beria lost the succession struggle, only to be unjustly condemned and shot as a spy. But his ideas live on.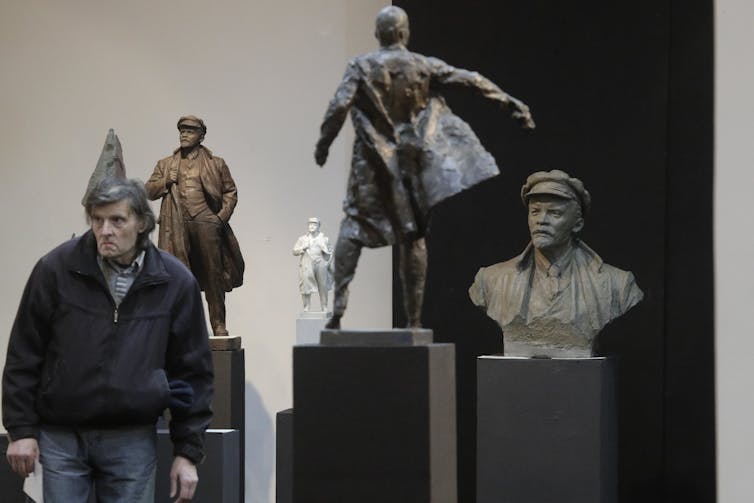 The Soviet-era politician Leonid Brezhnev was less circumspect.
That is the message the Kremlin sends today. The mistakes, abuses, and countless individual tragedies of history should not drag the country down.
November 8, 2017
Between the opioid crisis in America and euthanasia in Belgium things are looking pretty bleak today. But there are important things to note about them both.
If there's a push for euthanasia where you live, and claims about how well it's going in Belgium, just point the propagandists to
Michael Cook's review of recent developments
there; even the main cheerleader for lethal injections is worried about the number of psychiatric patients being dispatched.
Or if people are worried about drug abuse, the Family Studies article by Kay Hymowitz on who is most vulnerable to opioid addiction and death in America highlights issues that any government, anywhere should be addressing.
Family breakdown for a start
.
Also:
Harley Sims reviews a new novel
by neo-pagan mythmaker Phillip Pullman;
Barbara Lilley
worries about the boys; and Mathew Otieno suggests that Rwanda is
not such a great place for women
after all. Finally, there's fascinating
new evidence
about the difference between men and women.
Carolyn Moynihan
Deputy Editor,
MERCATORNET
MERCATORNET | New Media Foundation