The purpose of a public library | The Indian Express
The purpose of a public library
Archaic laws, more recent state legislation do not address the most important issue: What should their role be?
Written by
Bibek Debroy
|
Updated: November 16, 2018 1:06:21 am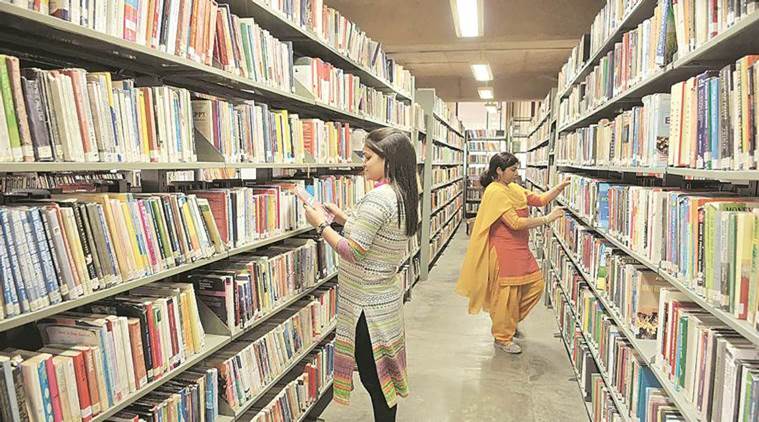 The National Library was originally called the Imperial Library. The name was changed in 1948. (Representational picture)
I was looking for a book and thought I would find it at the National Library in Kolkata. There is a Delivery of Books and Newspapers (Public Libraries) Act of 1954. Since 1956, this statute hasn't been substantively amended. (There were minor changes in 2005.) This states: "Subject to any rules that may be made under this Act, but without prejudice to the provisions contained in Section 9 of the Press and Registration of Books Act, 1867 (XXV of 1867), the publisher of every book published in the territories to which this Act extends after the commencement of this act, shall, notwithstanding any agreement to the contrary, deliver at his own expense a copy of the book to the National Library at Calcutta and one such copy to each of the other three public libraries within thirty days from the date of its publication." Those other three public libraries are Connemara Public Library, Chennai; Central Library, Town Hall, Mumbai; and Delhi Public Library.
The National Library was originally called the Imperial Library. The name was changed in 1948. The Imperial Library was established in 1902 through a piece of legislation titled "The Imperial Library (Indentures Validation) Act". This sounds odd for a library. Precisely because this was "an Act to confirm and validate certain indentures made between the Agricultural and Horticultural Society of India and the Calcutta Public Library, respectively and the Secretary of State for India in Council."
Another brief quote will explain the background: "Whereas . in the year one thousand eight hundred and forty at meetings of a Committee of subscribers to a fund raised with the object of perpetuating the name and administration of Sir Charles Theophilus Metcalfe Baronet (afterwards created Baron Metcalfe) Governor General of India to which fund the Agricultural and Horticultural Society of India as then constituted and the society known as the Calcutta Public Library were contributors, it was resolved to erect a building in Calcutta of two storeys which should be devoted as to the lower storey thereof to the purposes of the said Agricultural and Horticultural Society of India and as to the upper storey thereof to the purposes of the Calcutta Public Library."
There was the private Calcutta Public Library (formed in 1836). As Governor General, Lord Metcalfe transferred some books from Fort William Library to Calcutta Public Library. Meanwhile, some government libraries were merged (in 1891) to form the older Imperial Library. After the 1902 statute, the Calcutta Public Library and the older Imperial Library were merged to form the new Imperial Library, now the National Library, in Belvedere House in Belvedere Estate. (The National Library moved there in 1948.) But Belvedere House is now a heritage building. The current National Library operates out of a new building, known as Bhasha Bhavan.
Viceroys and governor generals used to live in Belvedere House. Unless you are familiar with Kolkata, you may not know that Belvedere House (and the adjoining grounds) have a reputation for being haunted. (Don't blame it on the hidden chambers discovered in 2010. The rumours have existed before that.) Lady Metcalfe was finicky about things being in the right place. Therefore, she wanders around at night, tinkering and making sure nothing has been moved. Plus, you are likely to see the ghosts of Warren Hastings and Philip Francis engaged in their duel.
The actual duel is historical. Warren Hastings and Philip Francis (a member of the council) did not like each other. Hastings cast aspersions on the latter's honesty, and Francis had no option but to challenge Warren Hastings to a duel. This duel was fought on the grounds of Belvedere House. Francis missed. Hastings injured Francis, though not fatally.
But I digress. The book I was looking for wasn't available in the National Library. Evidently, data show, since 1954, only around 30 per cent of the books published are delivered to those public libraries. I presume the numbers are similar for newspapers. Penalties for violation are ridiculously low. "Any publisher who contravenes any provision of this Act or of any rule made thereunder shall be punishable with fine which may extend to fifty rupees (and, if the contravention is in respect of a book, shall also be punishable with fine which shall be equivalent to the value of the book), and the court trying the offence may direct that the whole or any part of the fine realised from him shall be paid, by way of compensation, to the public library to which the book (or newspaper, as the case may be) ought to have been delivered."
This is illustrative of a standard problem when we draft statutes. We tend to put everything into a statute, including stuff that should be in rules. If something is in the body of the statute, as penalties are in this case, you need a statutory amendment to make penalties realistic. However, if penalties are in rules, as they should be in all civil matters, changes can be made by the executive, without going to legislature, except for purposes of information. However, in this particular case, I don't think it is a simple case of jacking up penalties through legislative amendments.
This is not just an enforceability issue. In this day and age, I think we need to spend time on what a public library is supposed to do, its role. The 1954 legislation is about delivery of books and newspapers. Several states have legislation on public libraries, some recent. None of them answer this question.
The writer is chairman, Economic Advisory Council to the Prime Minister. Views are personal
More From Bibek Debroy
Perjury upon the soul

Many give false evidence under oath, but complex laws and reluctance to initiate proceedings make prosecution a rarity...

A law of its time

When it was enacted, Section 377 was lenient compared to its predecessors..

To bee or not to bee

There is little data in India on the number of bee colonies and bee-keepers, or the honey produced...