Catalan crisis: Catalan economy already hurt by independence push: Bank of Spain | In English | EL PAÍS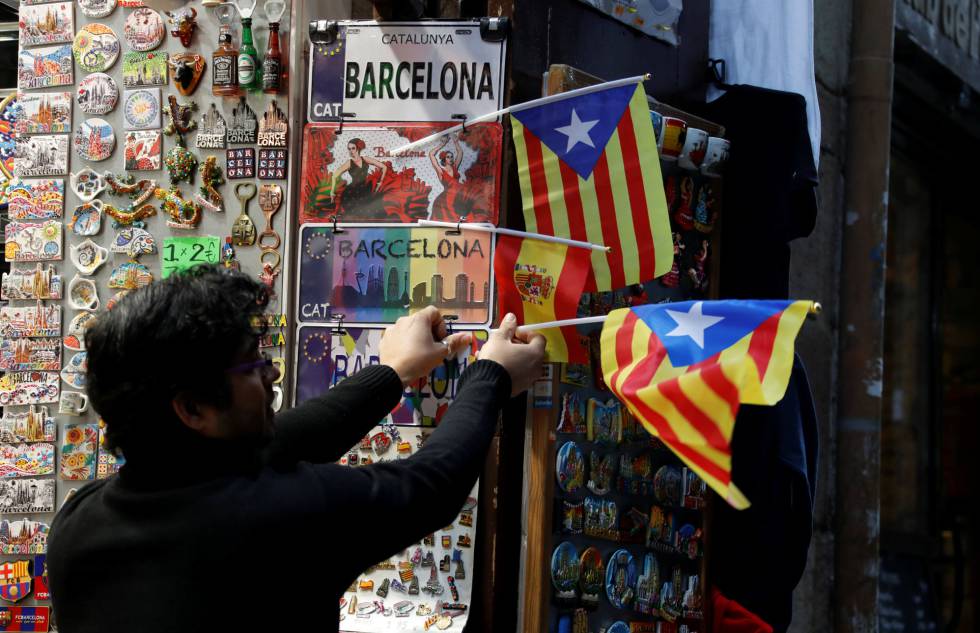 A pro-independence 'Estelada' Catalan flag in Barcelona.
ERIC GAILLARD
REUTERS
The Bank of Spain estimates growth of 0.8% in Spain in the last quarter of 2017, matching the result of third 3rd quarter and just one point less than in quarter two.
A relief in the tensions in Catalonia could lead to more growth than has been recently forecast

BANK OF SPAIN REPORT
"Information on economic activity in the current quarter across Spain and in the various regions is still incomplete but it does comprise relevant indicators, particularly in reference to October and, to a lesser extent, November," explains a report issued by the bank today.
Although the forecast for GDP growth in Spain for the final quarter of the year is a steady 0.8%, the Bank of Spain insists that this is a provisional figure that could swing either way in the last few weeks of 2017 and the start of 2018.
The Bank of Spain has previously stated the national economy could lose between 0.3 and 2.5 points of GDP in two years as a result of the crisis in Catalonia, representing between €3 billion and more than €27 billion.